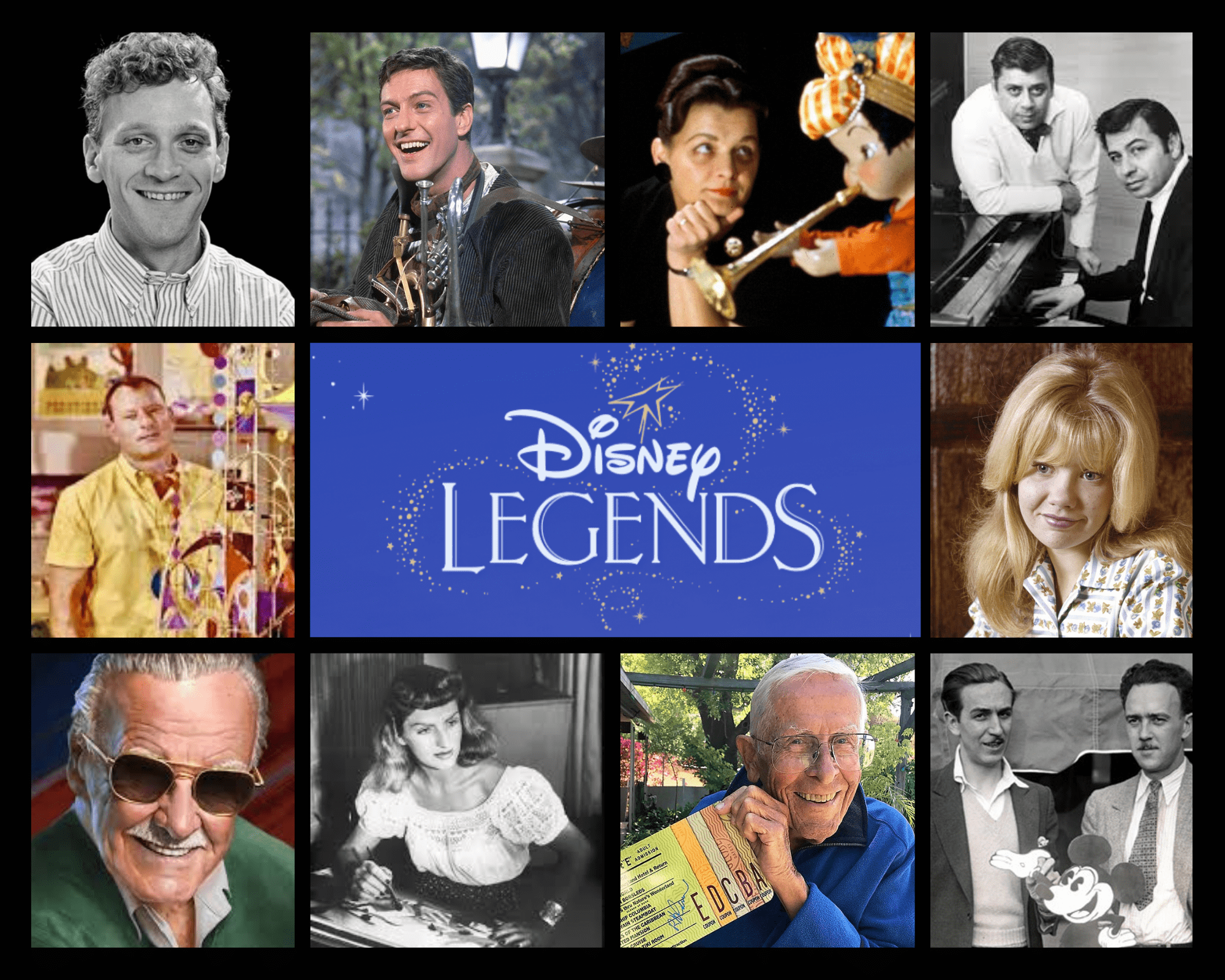 Read Time:
3 Minute, 0 Second
The Walt Disney Company has been making memories since Walt and his brother Roy started the company in 1923. Since the company's early days, Disney storytelling and entertainment have dazzled audiences worldwide.
Walt Disney once said, "You can design and create, and build the most wonderful place in the world. But it takes people to make the dream a reality." That sentiment remains as true today as it was in Walt's day, and it goes well beyond the Disney parks. Writers, storytellers, musicians, leaders, ambassadors, Imagineers, operators, and everyone in between contribute to creating the wonderful stories and places that have been enjoyed for generations.
In 1987, Disney initiated the Disney Legends program to honor those people whose contributions to the company stand out as truly remarkable. The first Disney Legend honor was awarded to actor Fred MacMurray. Like imagination itself, the list of Legends is ever-expanding, and currently honors hundreds of talented individuals.
Each honoree is given a Disney Legends award statue, and is also represented by a bronze plaque at the Disney corporate headquarters in Burbank, CA. Every plaque features the recipient's hand prints and signature (if they were living when named a Disney Legend).
You may have seen the Disney Legends award statue. Designed by artist Andrea Favilli and handcrafted from bronze, the award depicts the arm of Mickey Mouse holding a star-tipped wand. According to Disney, the award has three distinct elements that characterize the contributions made by each honoree.
The Spiral … stands for imagination, the power of an idea.
The Hand … holds the gifts of skill, discipline, and craftsmanship.
The Wand and the Star … represent magic: the spark that is ignited when imagination and skill combine to create a new dream.
Come learn more about the amazing people who helped shape the Disney stories and experiences we know and love in our ongoing celebration of Disney Legends.
Classic Disney Legends
Contemporary Cats
Rocket Man! Disney Legend Elton John
"Should Be" Disney Legends
Do you have a favorite Disney contributor you'd like to learn more about? Let us know with a comment below, and maybe we'll do a tribute piece for them! Feel free to reach out with a comment here or on social:
Instagram: Disney Facts and Figment
Facebook: Disney Facts and Figment