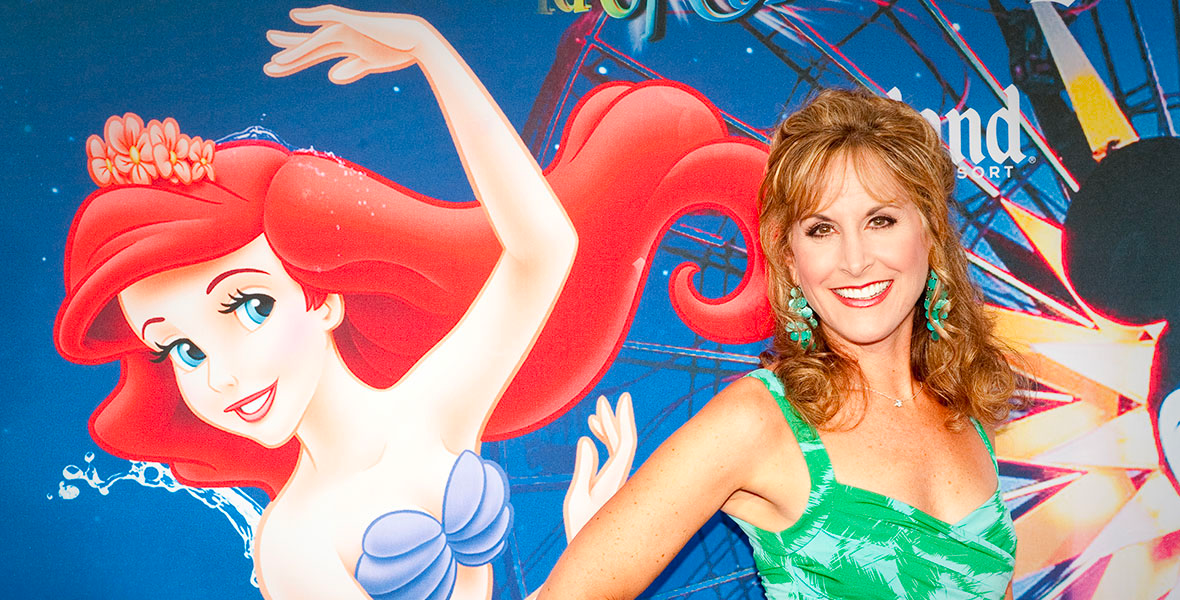 Read Time:
5 Minute, 20 Second
The most iconic figures in Disney animation – aside from the top mouse himself – may well be the Disney Princesses. Starting with Snow White way back in 1937, the party of beloved princesses has grown consistently, winning over the hearts of kids and adults alike. Our celebrated royalty now number over a dozen in total, and the Disney Princess brand is stronger than ever.
As a sub-series to our Disney Legends Spotlight series, we'll explore the lives and careers of the talented ladies who have given life and personality to the princesses we've grown to love.
First up in our series is Jodi Benson – the original Little Mermaid. With a live-action remake of Disney's The Little Mermaid set to release in just a few days, let's celebrate the one who brought Ariel's bubbly voice to life – Jodi Benson.
Broadway Dreams
Jodi Marie Marzorati was born October 10, 1961, in the northern Illinois city of Rockford (about a two-hour drive from Chicago). She was raised in a Catholic family, where her naturally-gifted voice was nurtured by her parents. In fact, she started singing at the ripe old age of five!
Jodi graduated from a Catholic High School in her home city, and she attended college at Millikin University in central Illinois city of Decatur. Her college track initially had her studying law, but a more magical world was calling her. She abandoned the notion of a decidedly un-magical law career to join the college's budding program in musical theater. During Christmas break of her sophomore year, Jodi auditioned for a Broadway show and got the role.
So it was that in 1983, Jodi made her Broadway debut in Marilyn: An American Fable. From there, Jodi went on to star in the musical Smile. Quite fittingly, Jodi's role in the musical called upon her to introduce a little song called "Disneyland." It was foreshadowing at its best.
Disney Legend Howard Ashman, who partnered with Marvin Hamlisch to create Smile, was called upon to write the lyrics for Disney's newest film in development – The Little Mermaid. Ashman was fresh off of working with Jodi on Smile, and thought she'd be perfect for the voice role of the titular princess. He invited Jodi to audition for the part, and she bested over 500 contemporaries to win the role that changed her life forever.
Isn't She Neat?
Truth be told, voice acting was not something Jodi had ever seriously considered, or was particularly interested in. But how often does one have the chance to be a leading role in a Disney film? This one simple role – expertly performed under Ashman's guidance – introduced Jodi's voice talents to a world much bigger than Broadway. The spunky, young, red haired undersea princess has proven to be an extension of Jodi's own plucky personality, and the actor and the character have been inextricably linked ever since.
Aside from The Little Mermaid feature film, Jodi has lent her voice to Ariel for two additional franchise films, including 2000's sequel The Little Mermaid II: Return to the Sea and 2008's prequel The Little Mermaid: Ariel's Beginning. On television, Jodi voiced Ariel in The Little Mermaid series, which ran for three seasons and 31 episodes between 1992 and 1994. She has made other appearances as Ariel in multiple other Disney productions as well, such as House of Mouse, Mickey's Fun Songs, and the 2018 "smash" hit Ralph Breaks the Internet.
The role of Ariel provided an absolute motherlode of opportunities forJodi. In addition to Ariel, Jodi has voiced numerous other characters for Disney, including co-princess Belle in several television productions, Barbie in two Toy Story films, Lady in Lady and the Tramp II: Scamp's Adventure, and Weebo the flying robot in 1997's Flubber, among others. In 2007, Jodi appeared in a live-action role in Disney's Enchanted.
Off-screen, Jodi has voiced Ariel in many video games and several theme park attractions – most notably The Little Mermaid: Ariel's Undersea Adventure and Mickey's PhilharMagic. Over in EPCOT, Jodi is a fan favorite any time she appears seasonally in the yuletide offering Candlelight Processional.
Outside Disney
As highly regarded as Jodi's Disney work is, she has done much more than just Disney roles. She voiced the title character in the 1994 film Thumbelina, Jenna in multiple Balto films, and Tula in the animated television series The Pirates of Dark Water.
Jodi's other stage roles have since included multiple turns in Joseph and the Amazing Technicolor Dreamcoat (most recently as narrator in 1998), and Polly Baker in Crazy for You (for which she was nominated for a Tony award for Best Actress in a Musical).
A Grateful Legend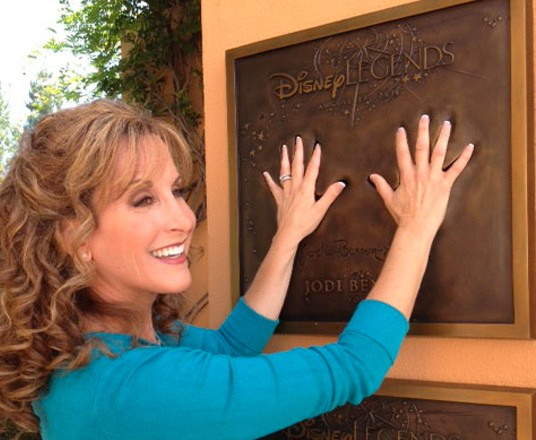 For her contributions to Disney, both on and off the screen, Jodi was named a Disney Legend in 2011. She discusses her amazing journey as one of Disney's most popular animated characters of all time in her 2022 memoir Part of My World: What I've Learned from The Little Mermaid about Love, Faith, and Finding My Voice.
Jodi Benson is the definition of gratitude. Aside from her paid voice roles for Disney, she often returns to the parks or special events to celebrate the character she made famous, and the company that gave her the opportunity. And on the eve of the release of a live-action version of the film, starring Halle Bailey as the undersea princess, Jodi is nothing but supportive and excited for what lies ahead.
You'll never see Jodi Benson without a thankful smile on her face. Just like Ariel herself, Jodi instantly lights up the room.
---
I hope you enjoyed the first in our series of Disney Princess Legends. If you'd like to reach out with a comment, please do so here, or on social at:
Instagram: Disney Facts and Figment
Facebook: Disney Facts and Figment
Follow along here for additional articles in this series. We'll continue to highlight more of the extraordinary people who have shaped Disney's storied history.
Sources:
Disney D23 Legend page – Jodi Benson
'Little Mermaid' star Jodi Benson loves life as Ariel, Brian Truitt, USA Today, 10/2/2013