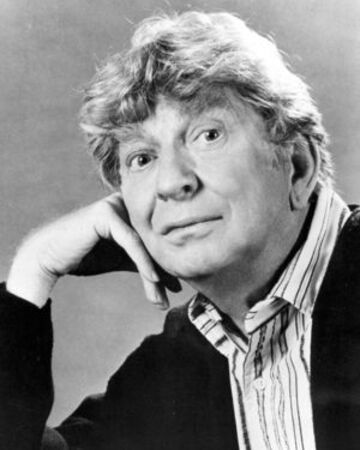 Read Time:
7 Minute, 40 Second
There have been many celebrity voices cast throughout the history of radio, movies, and television. But every now and then, there is a voice so distinct and unmistakable, you immediately know it the moment you hear it. Sterling Holloway had one of those voices – a high-tenor, raspy voice unlike most any other. Upon hearing it, many will undoubtedly think "that sounds like Winnie the Pooh!"
Let's explore Mr. Holloway's life and career in this edition of Disney Legends Spotlight.
Starting in the South, and Moving On Up
Mr. Holloway was born in the deep American south of Georgia in 1905. He attended school at the Georgia Military Academy. While in his formative years, Holloway already knew he wanted to be an actor. His participation in amateur theater productions served to strengthen his desires. Immediately upon graduating from military school (at the ripe old age of fifteen), Holloway left the small town of Cedartown, Georgia for New York City to study the dramatic arts at the American Academy of Dramatic Arts.
Holloway spent about six years in New York, doing small walk-on and singing roles in local theater productions. Holloway was part of New York's Theatre Guild. The Guild's first musical venture – The Garrick Gaieties – gave Holloway the opportunity to show his talents in comedy, pantomime, singing, and dancing. Holloway performed in the show hundreds of times over the course of a couple years, earning himself a reputation as a talented performer.
Off To Tinseltown
Holloway moved to Hollywood in 1926 and began a career in film – a career that would last 50 years. He began his west coast career performing in silent films. In 1927, Holloway tried his hand at film acting, co-starring in the silent film Casey at the Bat. The film got lukewarm reviews, and Holloway decided the painstaking process of film acting wasn't for him.
He packed up, moved back to New York, and returned to performing in The Garrick Gaieties.
But with the advent of talking pictures, or "talkies", Holloway's voice brought him new opportunities. Many of the top actors in silent films had voices which were considered less desirable for sound. Holloway, however, had years of vocal performing experience to go along with his naturally soothing vocal chords. So Holloway returned to Hollywood – this time trying his hand at talking pictures.
Holloway was a success almost immediately. He took a variety of roles from different Hollywood Studios, and quickly became so comfortable in his success that he was able to pick and choose what roles were worth his time and energy. The young Holloway's bushy red hair, high pitched voice, and slender figure lent itself to mostly comic roles throughout his career, though he did sprinkle in a few serious roles here and there.
Disney's Velvety Voice
While Holloway prospered with many live action film roles, Walt Disney – always attuned for something new and different – caught on to Holloway's distinctive vocals. Walt put Holloway to good use in many of his animated films. Here are a few of Holloway's more memorable voice contributions in Disney films.
Mr. Stork (Dumbo)
Holloway's first Disney role came as a brief, almost introductory character. As Mr. Stork in 1941's Dumbo, Holloway "carried in" one of the most successful and beloved films in Disney animation history.
Flower (Bambi)
The 1942 film Bambi was sort of a tale of two stories. The first half focuses on Bambi's childhood, and the second half follows him into adulthood. His best friend Thumper may be the most popular of Bambi's friends, but Flower – the sweetest skunk you'll ever meet – has a sympathetic place in the hearts of many. Holloway provided the soft, soothing voice of Flower as an adult skunk.
Cheshire Cat (Alice in Wonderland)
This mischievous magical feline is just one of many "mad" characters in Disney's 1951 animated film. While he teases and toys with Alice throughout much of the film, he also cryptically guides her towards an exit from her crazy Wonderland dream. Holloway's comically inviting voice helps Cheshire Cat appear grounded and grandfatherly, all the while disguising his troublesome tendencies.
Kaa (The Jungle Book)
Throughout history, pop culture has taught us that we can never really trust a snake. Kaa the python is no exception to this philosophy. As a secondary villain in the 1967 animated film, he tries multiple times to trick Mowgli into being his next meal.
This is a marked difference from Kaa's actions in the 1894 novel, where he ultimately ends up helping Mowgli out of a jam. Walt had a keen finger for the pulse of the public, and he did not think the film's audience would accept the idea of a snake as anything but a villain.
Because of Walt's instinct, Kaa will forever be known as the only true villain character voiced by Holloway. The only other character to come close is the mischievous Cheshire Cat.
Roquefort (The Aristocats)
If you've ever watched an episode of Tom & Jerry, you'll agree that the deep-seeded dislike between cats and mice goes way back in time. But Disney's 1970 film about a family of pampered cats set out to debunk that notion – at least somewhat. In the film, Holloway voices Roquefort – a tiny mouse with a heart of gold, who becomes like family to the felines and turns detective to find them when they disappear. Curiously, Roquefort seems to be terrified of most other cats he meets in the film, despite his comfort around Duchess and her family. It just goes to show that the bond of love and trust can outweigh even the strongest of other conflicting instincts.
Winnie the Pooh
"Oh, bother!" We've saved Sterling Holloway's most well known Disney voice performance for last. Winnie the Pooh, that "Silly Old Bear" has had Holloway to thank for many years of providing his "satisfied" voice, beginning with 1966's Winnie the Pooh and the Honey Tree. Holloway provided Pooh's voice throughout the Hundred Acre Wood for eleven years, through 1977's The Many Adventures of Winnie the Pooh. Pooh Bear has long outlived Holloway, but his vocal origins will never be forgotten.
The Comforting Narrator
Aside from voicing specific characters, Holloway's soothing voice served well as a narrator in many Disney features, including 1944's The Three Caballeros (narrating as Professor Holloway for the Antarctic Penguin sequence), 1945's Donald's Crime, 1946's Make Mine Music (Peter and the Wolf sequence), 1952's The Little House and Susie the Little Blue Coupe, and 1955's Mickey and the Beanstalk (first alternate version).
Vinyl Vocals
Off-screen, Holloway performed on numerous Disney audio programs and records, including 1947's The Uncle Remus Stories, 1958's The Sorcerer's Apprentice/Peter and the Wolf, 1963's Mother Goose Nursery Rhymes, 1964's Walt Disney Presents Rudyard Kipling's Just-So Stories, and many Winnie the Pooh records, among others.
Outside Disney
Outside of Disney and voice work, Mr. Holloway has played minor roles in several television shows, including The Adventures of Superman, The Twilight Zone, Gilligan's Island, The Andy Griffith Show, and Moonlighting. He also performed in television commercials for Purina Puppy Chow, Libby's Baked Beans, and the US Forest Service (in the role of Woodsy the Owl – "Give a Hoot, Don't Pollute!").
Loving His Legendary Life
Over the course of his career, Holloway performed in over 150 films and 40 television shows. He also performed on radio shows, records, and television commercials.
Holloway was never married, and that was quite alright with him. He was quoted to have said he never wanted to be married – loving his life just the way it was. He was honored as a Disney Legend in 1991, and died in Los Angeles in 1992. Most of Holloway's traditional Disney voice roles have been more recently performed by Jim Cummings – another golden voice who is surely on his way to becoming a legend himself.
Sterling Holloway is like comfort food to the ears of any Disney fan, helping to breathe life into some of our favorite characters for decades. And for that, we are thankful.
---
Thanks for listening to the voice of a legend. If you'd like to reach out with a comment or to suggest your favorite Sterling Holloway character, please feel free to share here or on social at:
Instagram: Disney Facts and Figment
Facebook: Disney Facts and Figment
Thanks for learning about another Disney Legend! Follow along here for additional articles in this series. We'll continue to highlight more of the extraordinary people who have shaped Disney's storied history.
Sources:
Disney D23 Legend Page for Sterling Holloway – Disney D23
Disney Wiki – Sterling Holloway
A Way with Words – Sterling Holloway – Joe Collura, July 7, 2008