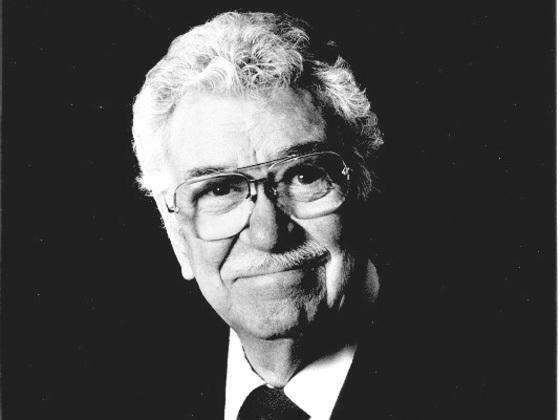 Read Time:
4 Minute, 51 Second
Every now and then, a voice comes along that is so memorable, you hear it and instantly say "I know that voice!" Thurl Ravenscroft will go down in history as having one of the most unique voices in showbiz.
Disney was fortunate enough to sprinkle him in amongst a great many films, park attractions, television shows, and music recordings. From Wonderland to the Mickey Mouse Club, Ravenscroft put his signature baritone stamp on a great many Disney pieces. Let's take a look at the life and career of this legend.
Early Life and World War II
Ravenscroft was born in 1914 in Norfolk, Nebraska. Thurl headed for Hollywood in 1933 to attend the Otis Art Institute. In 1937, he joined The Sportsmen Quartet, performing on the popular Jack Benny radio show.
Ravenscroft left the Sportsmen in 1942 to enlist in the U.S. Air Transport Command, serving five years as a civilian navigator. During World War II, Thurl spent most of his time flying courier missions across the north and south Atlantic. Among the notables carried on board his flights were Winston Churchill and Bob Hope.
Post-War and the Mellomen
Upon his return from service, Ravenscroft formed The Mellomen, along with his previous Sportsmen partner Max Smith. The group was a quartet, much like the Sportsmen had been. They quickly became popular, appearing with such contemporary artists as Elvis Presley, and in such films as The Glenn Miller Story, starring James Stewart. The Mellomen contributed to many popular recordings of the Big Band music era, including singing backup for Bing Crosby, Frankie Laine, Spike Jones, Jo Stafford, and Rosemary Clooney.
Notable Mellomen contributions to Disney films include the following:
The Mellomen's earliest contribution to a Disney film was for Pinocchio (1940), where they contributed the song "Honest John". This song was deleted from the final film cut, but can still be heard in the supplements on the 2009 DVD, and here on YouTube:
Individually in Pinocchio, Ravenscroft provided the voice of Monstro the Whale.
The Mellomen recorded the theme songs for several Disney hit television shows, including Davy Crockett, Zorro, The Mickey Mouse Club, and The Wonderful World of Color.
Off screen, the Mellomen contributed to literally hundreds of the Disney studio's children song recordings.
Going Solo
Aside from crooning with the Mellomen, Ravenscroft did some solo voice-over work and singing for Disney Films, including One Hundred and One Dalmatians, The Sword in the Stone, Mary Poppins, Pete's Dragon, The Fox and the Hound, and many others.
Thurl performed for many attractions at Disneyland (which were later featured at Walt Disney World). His best known contributions to Disney attractions include quite the iconic assortment: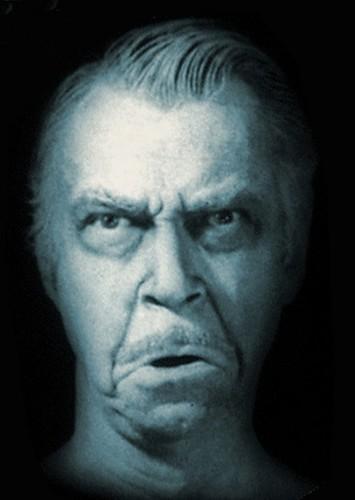 Not only does Ravenscroft appear as a singing bust – his namesake is proudly displayed on an organ in the interactive queue line for the attraction: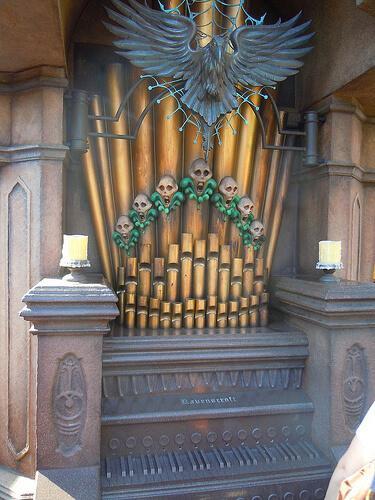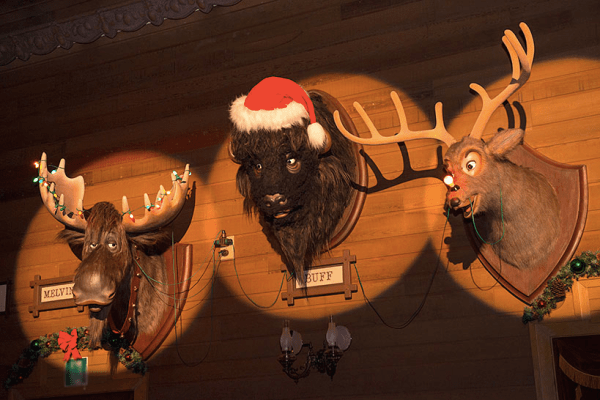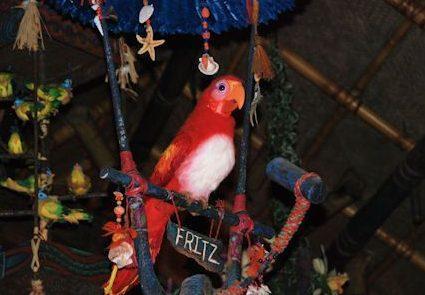 Ravenscroft performed too many roles to list them all in this article, but you can see all his Disney roles here.
Outside Disney
While Ravenscroft's Disney roles are impressive and plentiful, Thurl is most well known for two timeless and iconic roles outside the Disney universe.
For more than five decades, Ravenscroft treated us to the booming voice of Tony the Tiger for Kellogg's Frosted Flakes cereal. There is scarcely an American adult who can't unhear his voice roaring "They're Grrrreat!"
Cereal wasn't Thurl's only major voice role outside Disney. You'll hear his deep diving voice every year at Christmastime, criticizing that most miserly of yuletide characters, singing "You're a Mean One, Mr. Grinch!" Thanks to this Dr. Seuss tune, Ravenscroft is a proud member of the Billboard Hot 100 Top 40 club as a solo artist.
In perhaps his most random voice role, Ravenscroft provided the voice for Darth Vader in a 1977 episode of the Donny & Marie television variety series! This role would take on a retroactive Disney connection following Disney's 2012 acquisition of the Star Wars franchise from LucasFilm.
A Legend Winding Down
Ravenscroft enjoyed a long marriage with June Seamans, from 1946 until she died in 1999. Thurl semi-retired in his later years, but continued to voice Tony the Tiger through 2004 (with limousine transportation provided by Kellogg's). Ravenscroft died in 2005 at age 91, from prostate cancer.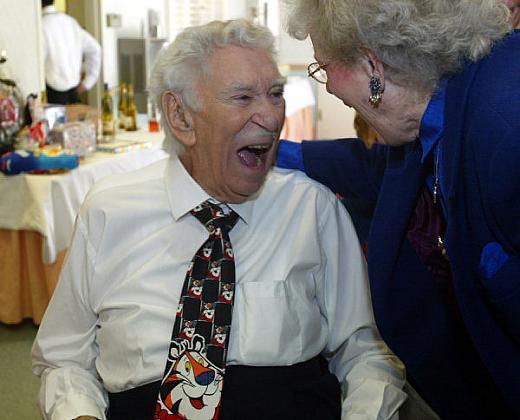 In the ultimate honor for any Disney contributor, Ravenscroft was named a Disney Legend in 1995.
Friends, I hope this sampling of songs from the library of Thurl Ravenscroft put a smile on your face. If you would like to chat more about Thurl, reach out here with a comment, or find us on social and start a conversation.
Instagram: Disney Facts and Figment
Facebook: Disney Facts and Figment
Thanks for learning about another Disney Legend! Follow along here for additional articles in this series. We'll continue to highlight more of the extraordinary people who have shaped Disney's storied history.
Sources:
AllMusic Biography: Thurl Ravenscroft