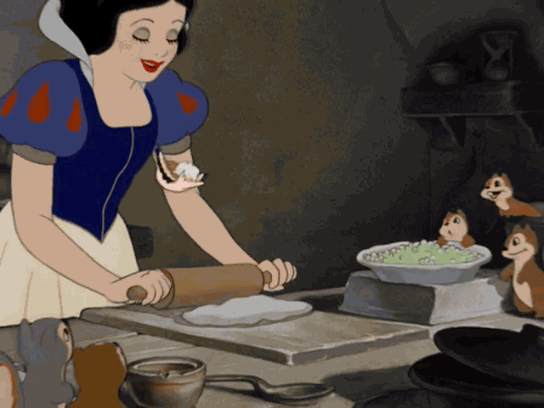 Snow White was a wonderful caretaker for all seven dwarfs, and after knowing them only a short time, she became like a mother the dwarfs needed to fill their days with love and meaning. Snow White cleaned, washed, cooked and baked for all seven of her little friends.
Our question to you today is this: When Snow White baked a scrumptious smelling gooseberry pie, what did she write on the top crust of the pie?

And the answer is:
Grumpy. The most stubborn of all seven dwarfs, Grumpy agreed that Snow White could stay with them only for a short time, after she promised to make them gooseberry pie. While snow White easily won the hearts of the other six dwarfs, winning Grumpy's heart took a little extra time and sweetening!