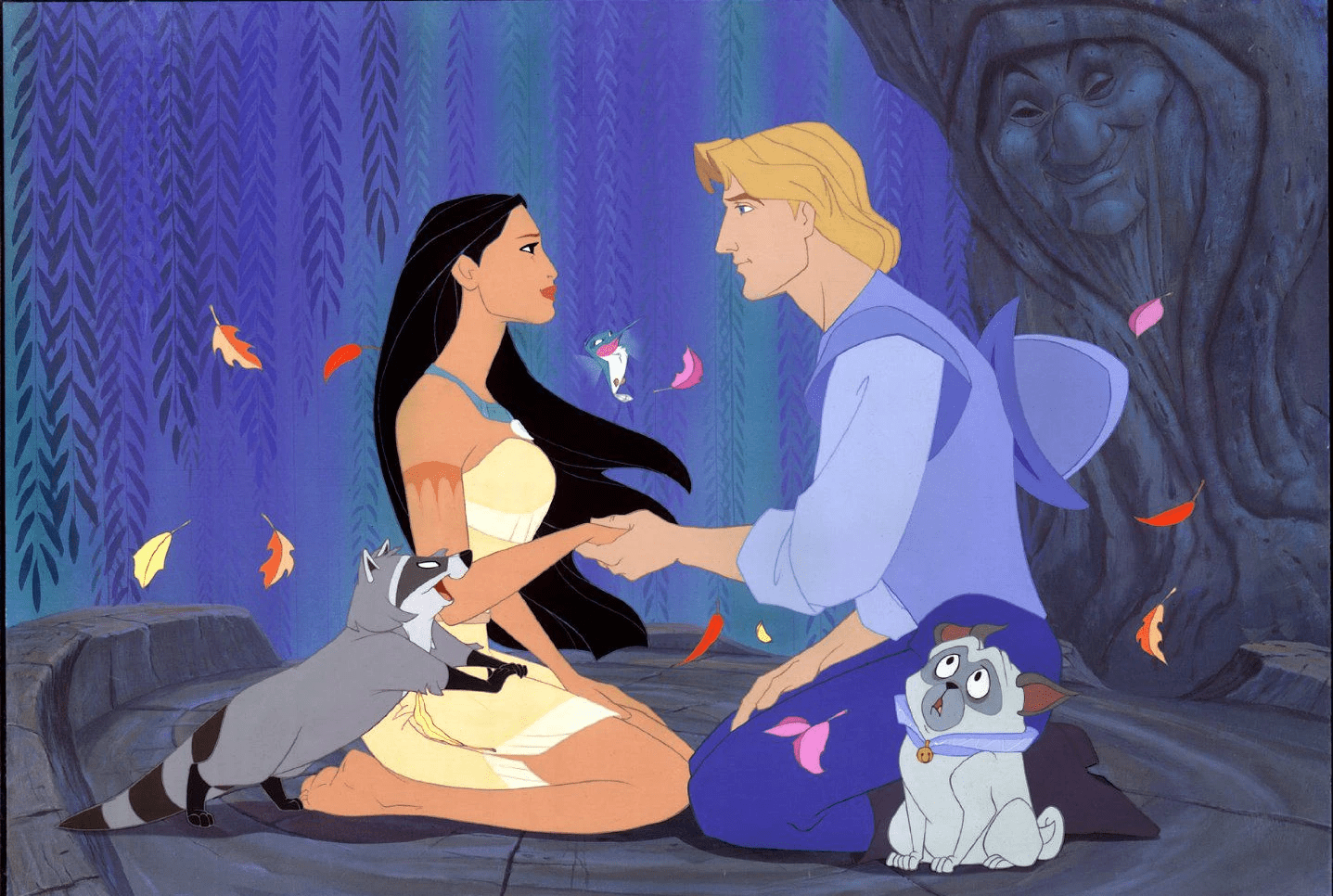 Read Time:
5 Minute, 11 Second
(A version of this article was shared with Pirates and Princesses on April 21, 2023.)
As we approach Earth Day, and we near the end of Earth Month, we can't help but appreciate one of Disney's more conscientious nature-embracing films – Pocahontas. The 1995 film is almost 28 years old, but the messages of conservation, preservation, and interracial acceptance ring as true today as they did when the film was first released.
One of Disney's most visually-stunning masterpieces proudly holds its own amid the giants of the Disney Renaissance era. Here are a few fun facts about this historically-based Disney film.
A Real Princess
Pocahontas is classified by Disney as a "Disney Princess" though she's not usually first to come to mind when thinking of the iconic collection of Disney's animated leading ladies. But much like her character in the film, Pocahontas blazed a trail which makes her truly unique. Let's look at this princess' royal credentials.
With the 1995 release of the film, Pocahontas became Disney's first American princess to grace the big screen (she has since been joined by Tiana from 1999's The Princess and the Frog).
Diving into the definition of "princess" a bit, we acknowledge that Pocahontas is not a princess inasmuch as she is not born into royal monarchy (nor does she marry into royalty). However, she is Chief Powhatan's daughter, which is arguably the Native American cultural equivalent of a princess.
Pocahontas is also the first Disney Princess based on a real historical figure, not a figure from a fairytale or folktale. Speaking of historical figures – Pocahontas is the fifth animated Disney character to be based on a real person, following Johnny Appleseed in Melody Time (1948), Casey Jones in The Brave Engineer (1950), and Benjamin Franklin and Thomas Jefferson in Ben and Me (1953).
The Amazing Menken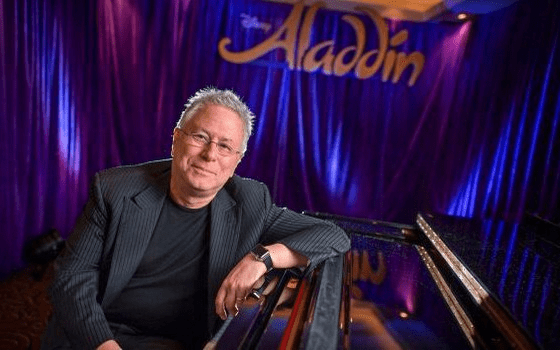 During the 1990s (and beyond), everything Alan Menken touched turned to gold for Disney. Pocahontas is no exception. The film's musical collaboration included Menken as composer, working with Steven Schwartz as lyricist. Together, Menken and Schwartz won two Oscars – one for Best Original Song ("Colors of the Wind") and the other for Best Musical. In addition to the Oscar for Best Original Song, "Colors of the Wind" won a Grammy award for Best Song Written Specifically for a Motion Picture or for Television. The film's soundtrack reached number-one on the Billboard 200 charts during the week of July 22, 1995, and it has since received a triple platinum certification.
Individually, Alan Menken is one of a select group of entertainment talents to ever achieve the elusive EGOT status (winning at least one Emmy, Grammy, Oscar, and Tony award). What a resumé!
Long Distance Romance
Actor Irene Bedard provided the voice for Pocahontas, and actor Mel Gibson voiced Captain John Smith. In addition to voicing the characters, Bedard and Gibson also acted as the physical models for their characters, which were then captured in animation using Disney's rotoscoping process. Curiously, the two actors have never met in person (as of 2019).
How did this happen? The voice recording and physical performances for the characters were conducted separately, so the actors never met during production. Upon the film's release, Gibson was not able to attend the premier due to a conflicting commitment with the release of his other film Braveheart overseas in Stirling, Scotland.
While the actors may never have met, their characters have a distinct place in Disney history – they shared the first animated Disney interracial romance.
Grandmother Willow
Pocahontas' soothing spirit guide is a 400-year-old sentient weeping willow tree. While she is indeed elder and wise, she still has "snap in her old vines." Grandmother Willow changes with the seasons. She helps Pocahontas to understand the world around her through nature, and guides her through the confusing times of youth, into a wise adult herself.
During film development, Grandmother Willow was originally conceived as a male character named "Old Man River". Actor Gregory Peck was offered the role, but he turned it down, advising Disney that he felt the title character needed a motherly figure to turn to for advice, in the absence of an actual mother in the film. Disney's filmmakers agreed with him, and the character was changed to the granny we all know and love.
Silent Sidekicks
For better or worse, Pocahontas followed a string of truly iconic blockbuster animated Disney films, including The Little Mermaid (1989), Beauty and the Beast (1991), Aladdin (1992), and The Lion King (1994). What did these films all have in common? Very vociferous sidekicks. Like many animated films throughout Disney's history, some of the most popular sidekicks speak quite readily, regardless of whether or not their character would naturally speak in real life.
Pocahontas represented a pause in that trend, and here's why.
Initially, Pocahontas was going to have three animal sidekicks: a raccoon named Meeko, a hummingbird named Flit, and a turkey named Redfeather. At one point during production, actor/comedian John Candy had provided some voice work for Redfeather. Disney's team dropped Meeko from the film, choosing Redfeather and Flit as Pocahontas' two companions.
But after Candy's death in 1994, Disney found itself without the ability to gracefully complete Redfeather's speaking role in the film, without restarting from the beginning. Combine Candy's untimely death with Disney's ongoing internal debate over creating a more serious tone for the film, and Disney decided to remove all dialogue from the sidekicks – sticking a little closer to their true animal nature. Revisiting all three sidekicks from this angle, Disney reversed course, dropping Redfeather from the production, and reinstated Meeko. Can you imagine Pocahontas palling around with a boisterous turkey?
---
As usual, my five fun facts ended up spilling over into quite a few more. I hope you enjoyed this swim around the riverbend. Let me know where Pocahontas ranks in your heart, either with a comment here, or send a direct message on social:
Instagram: Disney Facts and Figment
Facebook: Disney Facts and Figment