Read Time:
1 Minute, 2 Second
Pumbaa and Timon are among the funniest and most beloved Disney duos. These buddies joke around and lighten the mood in The Lion King (1994), which is otherwise a fairly serious film. While they are featured prominently in the 2019 live-action reimagining of The Lion King, a version of them also appeared in a live-action remake of another Disney animated classic. What is that film?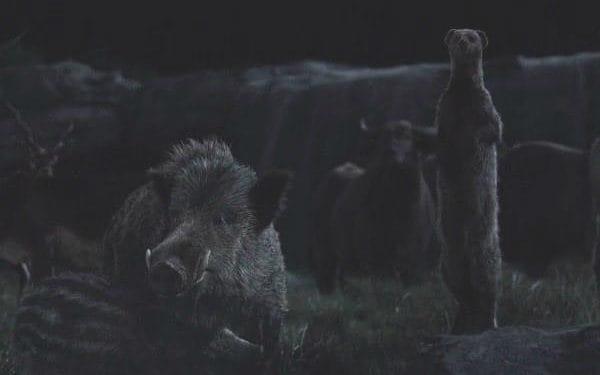 And the answer is:
The Jungle Book (2016)
When Mowgli and Shere Khan face off in their final confrontation in the tree, many animals gather to watch.  Among those animals are a wild boar standing next to an Indian mongoose, which are a nod to Pumbaa the warthog and Timon the meerkat. These animals aren't exact matches, since The Lion King is set in Africa and The Jungle Book is set in India, and the animal species on each continent are different.  But this comical pair are definitely there in spirit!
Did you enjoy this trivia? Got an idea for a trivia question or quiz? Feel free to share with a comment here, or send a direct message on Instagram at https://www.instagram.com/disneyfactsandfigment or on Facebook at https://www.facebook.com/disneyfactsandfigment.