Read Time:
1 Minute, 48 Second
Donald's Crime is a film noir-inspired short, released on June 29, 1945. The eight minute short follows Donald Duck through a battle with his conscience. While preparing to take Daisy for a night on the town, Donald realizes he has no money with which to entertain her. Desperate, he steals all the money ($1.25) from the piggy bank of his nephews Huey, Dewey, and Louie.

Donald and Daisy have a fabulous time, and after dropping Daisy off at the completion of their evening, Donald is walking on air. But Donald's conscience starts to creep up on him, and he gets more and more paranoid about the petty crime has has committed.  Donald's guilty visions get more extreme, until Donald offers to work overnight washing dishes at a restaurant to earn the money to pay back his nephews.
Donald makes enough money to refill the piggy bank, and after realizing he actually put too much money back in the bank, his conscience takes the opportunity to remind him that "crime doesn't pay."
Donald's Crime was directed by Jack King, with animation by Paul Allen, Joshua Meador, Harvey Toombs, and Don Towsley.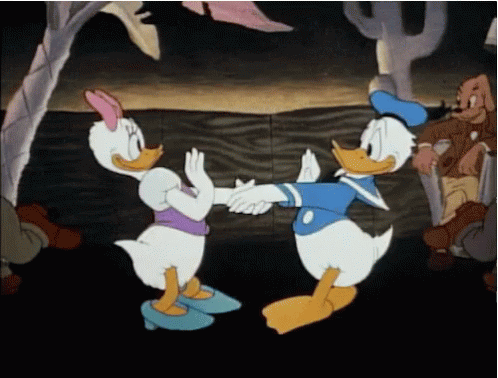 In a bit of a milestone, it is the first Donald cartoon to feature Daisy's "normal" female voice. Her voice was performed in the short by Gloria Blondell. Prior to Blondell, Daisy's voice had been performed by Disney Legend Clarence Nash, long-time voice of Donald (and his nephews Huey, Dewey, and Louie), in much the same raspy, squeaky style and tone as Donald's voice.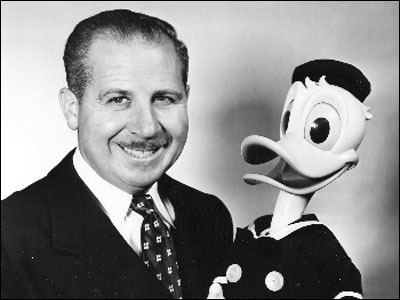 Another notable voice in the short is that of Disney Legend Sterling Holloway (long time voice of Winnie the Pooh), who provided the off-screen voice of Donald's conscience.

This short is just one of many in which Donald exhibits questionable character traits, but we still love him anyway.
How do you feel about Donald? Are you a fan, or does his temper get the better of you? Let us know with a comment, either here or on social at:
Instagram: Disney Facts and Figment
Facebook: Disney Facts and Figment