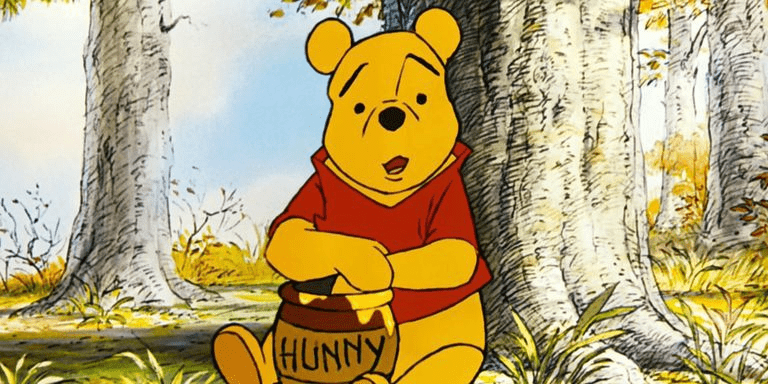 Read Time:
1 Minute, 9 Second
Winnie the Pooh is that sweet "silly ole' bear" who is impossible not to love. Known for his appetite, his thoughtfulness, and his gentle mannerisms – Pooh ranks high on the popularity meter for Disney fans worldwide.
But perhaps the most distinct attribute of Winnie the Pooh is his trademark velvety smooth voice. We have Sterling Holloway to thank for Pooh's soothing vocal chords. Holloway is a Disney Legend, who made an enduring mark on the company by voicing a handful of unforgettable characters, as well as countless off-screen narrations and audio work.
Holloway's voice lends itself to the soft cuddly character set, but he did voice one distinct villain role.
And that is the question before you – what animated Disney villain is the only one voiced by Sterling Holloway?
Take your best guess! Then check your answer by tapping Pooh's honey pot. There you will find a who's who of Sterling Holloway's animated Disney voices.
Good Luck!
Interested in purchasing this pot? Click here.
And if you enjoyed this post, please feel free to share using one of the buttons below (or you can copy/paste the URL).
Find Facts and Figment on social!
Instagram: Disney Facts and Figment
Facebook: Disney Facts and Figment