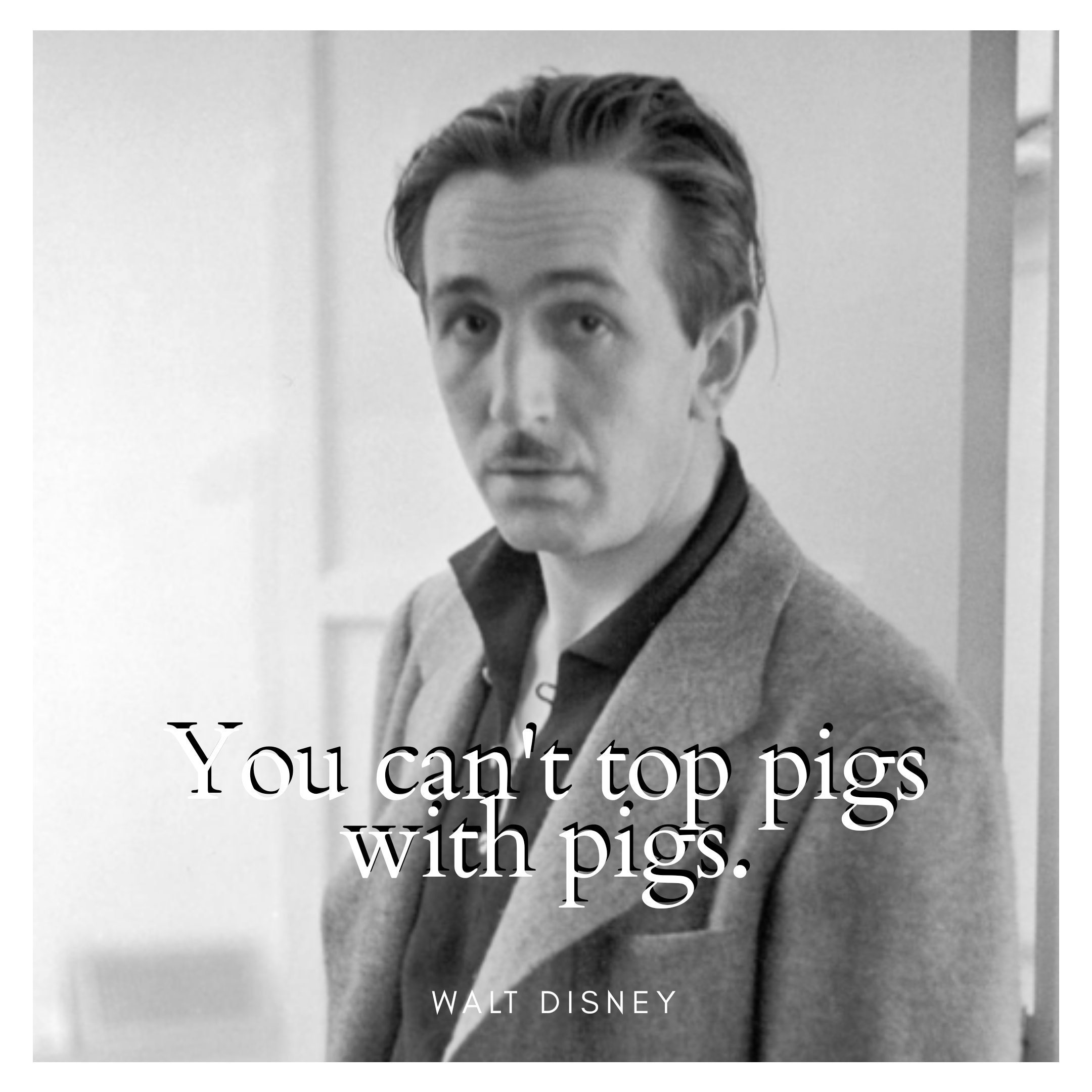 Read Time:
1 Minute, 22 Second
Always an innovator, and rarely a duplicator, Walt Disney was at his best when he was breaking new ground. He introduced the world to the perky personality of Mickey Mouse, added sound to cartoon shorts, created the first full-length animated feature, invented a new form of family theme park entertainment, and the list goes on. But Walt never wanted to rest on the success he had achieved, and he tired of repeating the same things, even if they were repeatedly successful.
Walt memorialized his concept of innovation with this quote, which relates to the smashing success of the Silly Symphony short The Three Little Pigs, released in 1933.
The Three Little Pigs was a huge financial success for the Disney company, and inspired three sequel shorts: The Big Bad Wolf (1934), Three Little Wolves (1936), and The Practical Pig (1939). All three of these sequel shorts were financially successful, but not nearly to the degree of the original.
Despite the moderate financial success of the three sequels, Walt was disappointed in the content and performance of the shorts, and decided to always look and think forward, not backward. Walt learned this lesson early enough in his career that he was able to use it to keep the Disney company focused on the future, not stuck in the past.
To this day, sequels and repeat performances are rarely as good as the original.
How does Walt Disney inspire you? Feel free to reach out with a comment here, or send me a direct message on Instagram at https://www.instagram.com/disneyfactsandfigment or on Facebook at https://www.facebook.com/disneyfactsandfigment.