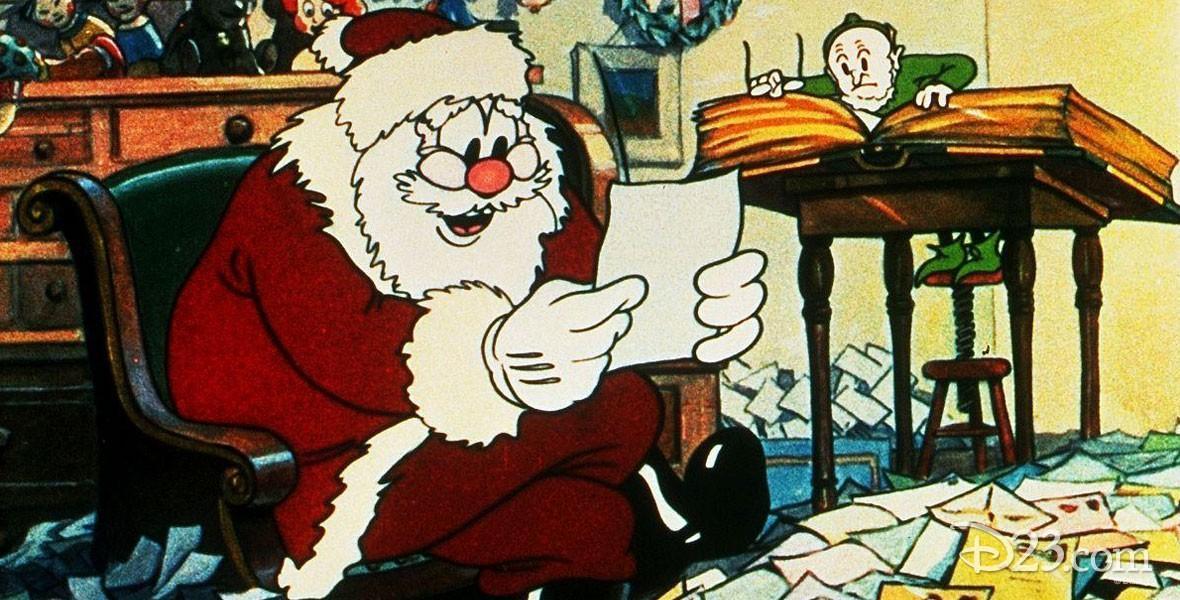 Read Time:
1 Minute, 18 Second
Every December (and November, and sometimes October) the jolly mug of Santa Claus appears on television, in films, in shopping malls, outside big box stores, and on countless front yard lawns. It's hard to escape Jolly Old Saint Nick (thankfully I'm quite fond of the guy, so I never mind his particular brand of Christmas cheer).
But everyone has a first time, and for today's fun factoid, I present you with the first ever Santa Claus in a Disney animated production. The jolly old elf never made a Disney appearance in the days of black and white. His first appearance in a Disney cartoon was in the 1932 short Santa's Workshop.
This Silly Symphonies piece was directed by Disney Legend Wilfred Jackson. Allan Watson was the voice of Santa. Voices of elves were provided by Pinto Colvig (better known as the first voice of Goofy, and a certain Walt Disney.
Two of the earliest Hidden Mickeys appear in this short as well. One is a Mickey-esque teddy bear (who looks a lot like Duffy the Disney Bear) tumbling forward on the floor, and another is a Mickey doll seen peeking out of the bag in Santa's sleigh.
While on the subject of "firsts", checkout this article on other notable Disney color cartoon firsts.
Do you have a favorite Disney Santa? Let us know with a comment here, or send a direct message on social:
Instagram: Disney Facts and Figment
Facebook: Disney Facts and Figment