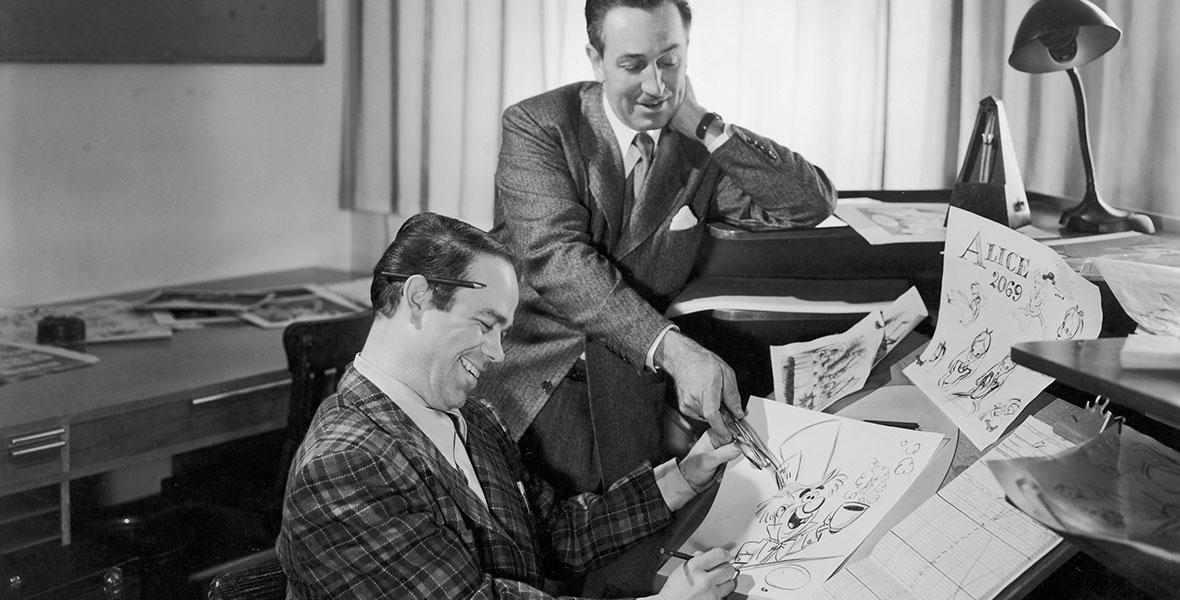 Read Time:
1 Minute, 1 Second
Disney Legend Ward Kimball is famous for his humor, wit, and colorful antics. This veteran Disney animator of over forty years also founded the Disney-adjacent jazz band Firehouse Five Plus Two (if that sounds familiar, it's because the band name served as inspiration for the dixie band Firehouse Five Plus Lou, from The Princess and the Frog).
As amazing an animator as Ward was, he only ever contributed to one Disney Attraction. In this now extinct attraction, there once resided a comical looking sea serpent named Kimballum Horriblus, in honor of Ward.
For this trivia question – can you tell me in which now-extinct Walt Disney World attraction you could once see the sea serpent Kimballum Horriblus? (Bonus if you can tell me where there is still a reference to this character in a Disney Park)
Take your best guess, then click on Mickey to see the answer.
Read the full story on this Dearly Departed Disney attraction here.
If you enjoyed this post, please feel free to share using one of the buttons below (or you can copy/paste the URL).
Find Facts and Figment on social!
Instagram: Disney Facts and Figment
Facebook: Disney Facts and Figment