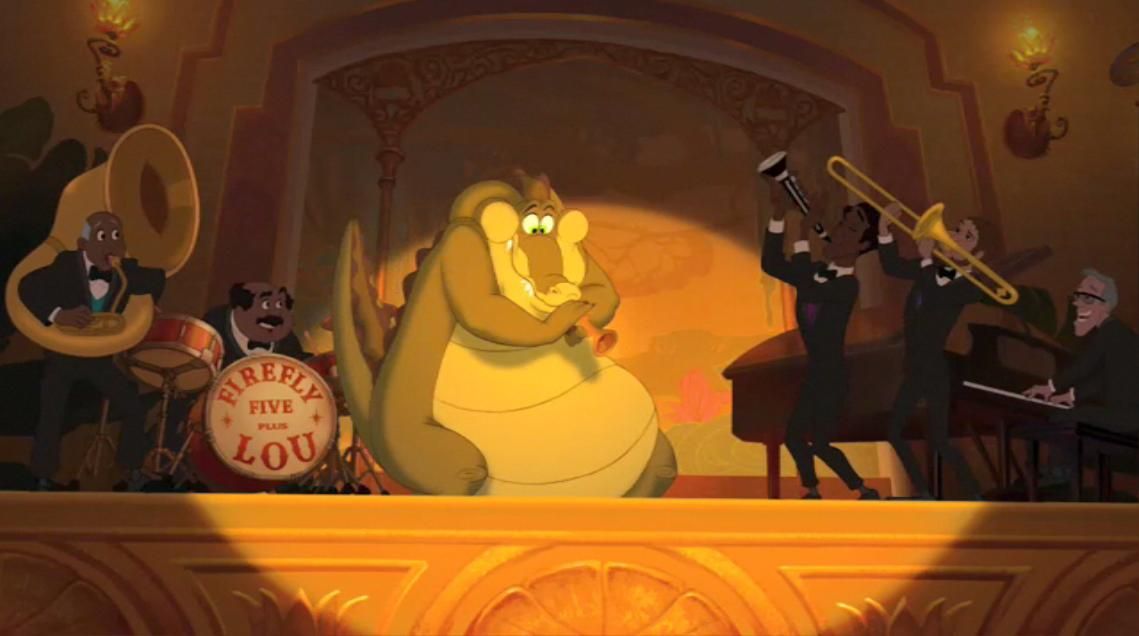 Read Time:
2 Minute, 22 Second
At the end of the Disney Film The Princess and the Frog, Louis the alligator is seen living his dream, performing live music in Tiana's Place with a group of jazz musicians called Firefly Five Plus Lou.
What is the name Firefly Five Plus Lou a reference to?
Firehouse Five Plus Two was a jazz band made up of several artists primarily from the Walt Disney studios. The band formed in the early 1940s, and was led by Ward Kimball, who was inspired to form the band after realizing several members of the Disney animation and sound department had a mutual interest in jazz music.
Aside from Ward Kimball as band leader, trombone, and tamborine, the other founding members in the band included Danny Alguire (assistant director at Disney) on cornet , Harper Goff (Disney designer and Imagineer) on banjo, Clarke Mallery (animator for Superman and Aquaman cartoons of the 1960s) on clarinet , Monte Mountjoy on drums, Erdman Penner (story writer) on soprano saxophone, bass saxophone, and later tuba, and Frank Thomas (lead animator for Walt Disney animation) on piano. Members to join later included George Bruns, Eddie Forrest, Don Kinch, Jimmy MacDonald, George Probert, and Dick Roberts.
The band first called themselves the Huggajeedy Eight, followed by the San Gabriel Valley Blue Blowers. It was only when the band performed for the local Horseless Carriage Club on an auto tour to San Diego, that they made their final name change. As part of the gig, Ward Kimball secured and restored an old 1914 fire truck. In true Disney fashion, to complete the theme, the band outfitted themselves as uniformed firemen. According to Kimball, the "Plus Two" part of their name was added to the more alliterative "Firehouse Five" so their customers would realize they were hiring seven musicians, not just five.
The band played locally for years at weddings, high school dances, nightclubs, and small concerts. They made their first recordings in 1949 with Paramount Studio. At that point, their popularity took off. They appeared in movies, played at Bing Crosby's golf tournaments and radio shows, and appeared on television with personalities like Milton Berle, the Disney Mouseketeers, Ed Wynn, and Lawrence Welk. They made regular summer appearances in Disneyland, at the Golden Horseshoe. The band even played a rousing rendition of Jingle Bells on Walt Disney's 1950 Christmas special One Hour in Wonderland.
Firehouse Five Plus Two made a total of 13 LP records, and the band retired in 1971.
While Firehouse Five Plus Two were not a Disney organization, their sound embodied the old town, vintage feel of Main Street USA, and their energy and imagination are nothing short of what we've come to expect from Disney talent.
Source credit – firehousefiveplustwo.com