Read Time:
1 Minute, 39 Second
What artist initially collaborated with Walt Disney on the 2003 animated short film Destino?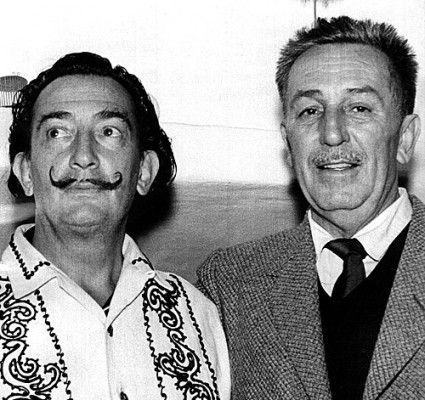 Answer: Salvador Dali
The animated short film Destino is a collaboration between Walt Disney and Spanish surrealist painter Salvador Dali. Production of the collaboration began in 1945, but was put on hold in 1946. Conjecture on the reason for pausing production ranges from financial constraints to creative differences.
True to the "No Good Idea Ever Truly Dies" spirit of the Walt Disney Company, the project was resurrected by Walt's nephew Roy E. Disney in 1999, during production of Fantasia 2000. The short was completed and released in 2003.
The short features the ill-fated love story of a mortal woman named Dahlia, and the immortal Chronos, who personifies time. Though the two wish to be together forever, their destiny will not allow for it. The story is largely set in the surreal world of Dali's paintings.
The influence of Dali and Destino can be found all throughout Walt Disney World's Gran Destino Tower, in the art and decor. Dahlia is specifically represented in a beautiful portrait in the main lobby, across from a similar portrait of Walt and Mickey, and the Dahlia lounge in the Tower is named after her.
As with all Disney resorts, the incredible story and theming are present, but in the case of Gran Destino, you need to know what you are looking for to truly appreciate it. If you are planning a stay in Gran Destino Tower, watch Destino before you go (maybe two or three times – it's kinda trippy), and read up a bit on the relationship between Salvador Dali and Walt. It will help make your stay at Gran Destino Tower more meaningful!
Thanks for reading friends. As always, feel free to reach out here with a comment, and find me on social:
Instagram: Disney Facts and Figment
Facebook: Disney Facts and Figment