Read Time:
3 Minute, 8 Second
Well, well, well, what have we here? The divisively-anticipated Genie program is releasing in Walt Disney World on October 19th. Disney has granted our wish to know which attractions will be included in the long anticipated Genie+ Lightning Lane program.
As you may remember, the base Genie program offers park itineraries, wait times, restaurant reservations, and mobile ordering, among other features.
Genie+ is a paid service set at $15/day per park guest, which functions much like Disneyland's MaxPass program used to, allowing a reservation of one attraction Lightning Lane at a time throughout the day.
Lightning Lane List
Without further ado, here is the list of attractions featuring Lightning Lane, via Disney infographic:
As you might notice, there are a few key attractions missing from the list. That's because they are the select attractions reserved for the Genie's Individual Attraction Selection program. In this program, guests may choose to pay for access to the Lightning Lanes of these select high-demand rides in the parks.
Here are the attractions included in the Individual Attraction Selection program (and therefore not included in the Genie+ program):
Seven Dwarfs Mine Train – Magic Kingdom
Space Mountain – Magic Kingdom
Remy's Ratatouille Adventure – EPCOT
Frozen Ever After – EPCOT
Avatar Flight of Passage – Animal Kingdom
Expedition Everest – Animal Kingdom
Star Wars: Rise of the Resistance – Hollywood Studios
Mickey & Minnie's Runaway Railway – Hollywood Studios
Disney has listed the initial pricing range for several of these attractions:
Seven Dwarfs Mine Train: $10 – $12
Remy's Ratatouille Adventure: $9 – $11
Expedition Everest: $7
Star Wars: Rise of the Resistance: $15
Similar to WDW hotel and park ticket rates, the prices for each of these attractions may (and likely will) change based on the time of year and demand.
The Fine Print
A couple ground rules for the Individual Attraction Selection program. Guests may only purchase up to two of these select attractions per day. This is welcome news to folks who are concerned about the money discrepancy allowing bigger wallets to have their way all over the parks, while more frugal guests spend most of their time in standby lines.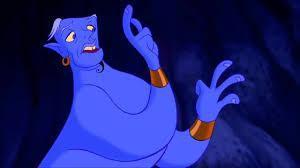 The other piece that guests should be well aware of is the no changes/no refund policy. Guests who book (pay for) an attraction from this list will not be allowed to change the reservation after it is complete. Also, guests will not be credited or refunded if they fail to make their attraction return time window. The only circumstance in which guests may be refunded or rebooked for an attraction is if the attraction is down and not operating during their return window.
Of course, guests who do not want to pay for these select attractions individually can still choose to brave the standby lines (or in the case of Remy's Ratatouille Adventure, the virtual queue). So yes, rope dropping the parks can still pay off!
Now more than ever, planning a Disney trip is much more easily accomplished with the help of an authorized and experienced Disney vacation planner. I highly recommend using Far Beyond Infinity Travel for your travel planning. Not only will they help you figure out how this magic Genie works, they will help fill your vacation tank with magic, from the resorts, to the parks, to the restaurants, and even to the airport – all at no charge to you. Check out Far Beyond Infinity Travel, and be sure to contact them at [email protected] for a FREE no-obligation quote request.
How do you feel about these updates, and the initial pricing scheme for the individual paid attractions?
Feel free to reach out with a comment:
Instagram https://www.instagram.com/disneyfactsandfigment
Facebook https://www.facebook.com/disneyfactsandfigment.