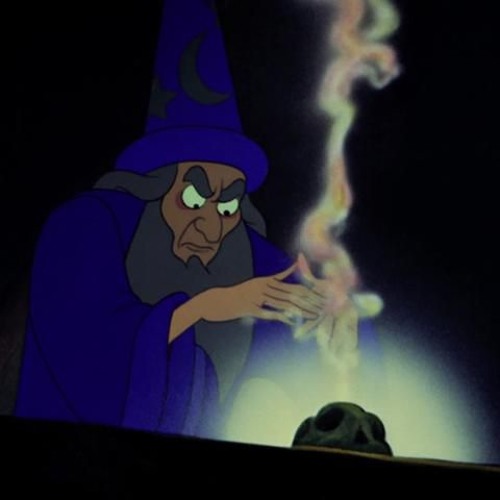 In The Sorcerer's Apprentice, Mickey Mouse tries his hand at some magic as a way to help him do all his chores. He causes quite a stir and makes a wet mess of things. It is only when his sorcerer mentor returns that order is restored and things return to normal.
The sorcerer is strong and stern, but you can also tell that he has a soft spot for his young apprentice. There are no words spoken in The Sorcerer's Apprentice, but the sorcerer does have a name. Do you know what it is?
And the answer is:
Yen Sid.
Does this name sound a bit strange? Read it backwards, and it may sound a little more familiar to you.
Much like the sorcerer, Walt Disney was wise and stern. And much like Mickey, Walt also had a soft side, and was always young at heart.