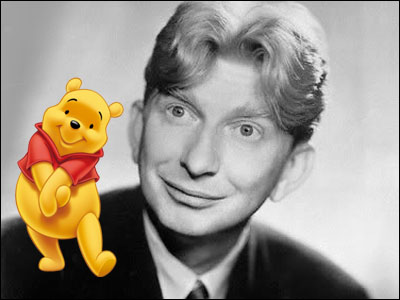 Disney Legend Sterling Holloway is best known to Disney fans as the comforting voice of Winnie the Pooh. But aside from Pooh Bear, Holloway has voiced many other animated Disney characters. What famous Disney feline was voiced by Sterling Holloway?
.
.
.
And the answer is:
Alice in Wonderland's Cheshire Cat. This mischievous magical feline is just one of many "mad" characters in Disney's 1951 animated film. While he teases and toys with Alice throughout much of the film, he also cryptically guides her towards an exit from her crazy Wonderland dream. Holloway's comically soothing voice helps Cheshire Cat appear grounded and grandfatherly, all the while disguising his troublesome tendencies.
Read more about Sterling Holloway's amazing life in film, television, and radio!