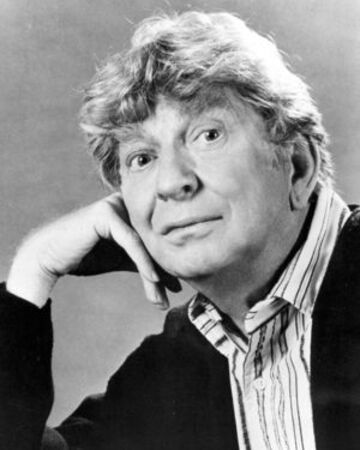 Read Time:
3 Minute, 43 Second
There have been many celebrity voices cast throughout the history of radio, movies, and television. But every now and then, there is a voice so distinct and unmistakable, you immediately know it the moment you hear it. Sterling Holloway had one of those voices – a high-tenor, raspy voice unlike most any other. Upon hearing it, many will likely think "that sounds like Winnie the Pooh!" Let's explore Mr. Holloway's life and career.

Mr. Holloway was born in the deep American south of Georgia in 1905.  He attended school there until the age of 15, when he left for New York to study the dramatic arts.  Holloway spent about six years in New York, doing small walk-on and singing roles in local theater productions. He moved to Hollywood in 1926 and began a career in film – a career that would last 50 years. Holloway's bushy red hair and high pitched voice lent itself to mostly comic roles throughout his career, though he did sprinkle in a few more serious roles.  Over the course of his career, Holloway performed in over 150 films and 40 television shows. He also performed on radio shows, records, and television commercials.
Holloway started his Hollywood career performing in silent films. With the advent of talking pictures, or "talkies", Holloway's voice brought him much success. Walt Disney – always looking for something new and different – caught on to Holloway's distinctive vocals, and put him to good use in Disney animated films, starting with the role of Mr. Stork in Dumbo (1941).

While Mr. Holloway had many live action roles, he is best known for his voice work. Aside from his role in Dumbo, his other more memorable voice contributions in Disney movies include Flower the skunk (as an adult) in Bambi (1942), the mysterious and troublesome Cheshire Cat in Alice in Wonderland (1951), Kaa the captivating and persuasive snake in the Jungle Book (1970), Roquefort the aspiring detective mouse in The Aristocats (1970).
Mr. Holloway most famously performed as the "Silly Old Bear" himself, Winnie the Pooh (many features, through 1977).

Aside from voicing specific characters, Mr. Holloway's comfortably soothing voice served well as narrator in many Disney features, including The Three Caballeros (narrating as Professor Holloway for the Antarctic Penguin sequence, 1944), Make Mine Music (Peter and the Wolf sequence, 1946), The Little House (1952), Susie the Little Blue Coupe (1952), and Mickey and the Beanstalk (first alternate version, 1955).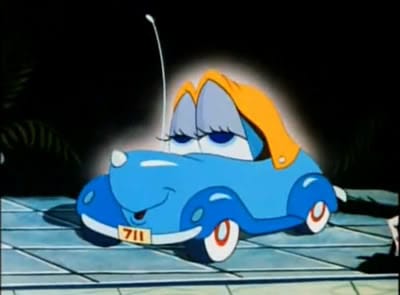 Mr. Holloway performed on numerous Disney audio programs and records, including The Uncle Remus Stories (1947), The Sorcerer's Apprentice/Peter and the Wolf (1958), Mother Goose Nursery Rhymes (1963), Walt Disney Presents Rudyard Kipling's Just-So Stories (1964), and many Winnie the Pooh records, among many others.
Outside of Disney and voice work, Mr. Holloway has played minor roles in several television shows, including The Adventures of Superman, The Twilight Zone, Gilligan's Island, The Andy Griffith Show, and Moonlighting. He also performed in television commercials for Purina Puppy Chow, Libby's Baked Beans, and the US Forest Service (in the role of Woodsy the Owl – "Give a Hoot, Don't Pollute!").

Mr. Holloway was never married, and that was quite alright with him. He was quoted to have said he never wanted to be married – loving his life just the way it was. He was honored as a Disney Legend in 1991 – the first Disney voice actor to receive the award – and died in Los Angeles in 1992. Most of Mr. Holloway's traditional Disney voice roles have been more recently performed by Jim Cummings.
Fun Fact: Mr. Holloway performs in the Donald Duck short Donald's Crime (1945), as the voice of Donald's conscience. This is not one of his more well-known roles, but it combines Holloway's strengths of narrator and character work into one unique (and unseen) role.
Did you realize Sterling holloway's velvety voice performed so many popular Disney roles? Reach out here with your favorite, or find us on social and start a conversation.
Instagram: Disney Facts and Figment
Facebook: Disney Facts and Figment
Thanks for learning about another Disney Legend! Follow along here for additional articles in this series. We'll continue to highlight more of the extraordinary people who have shaped Disney's storied history.
Sources: