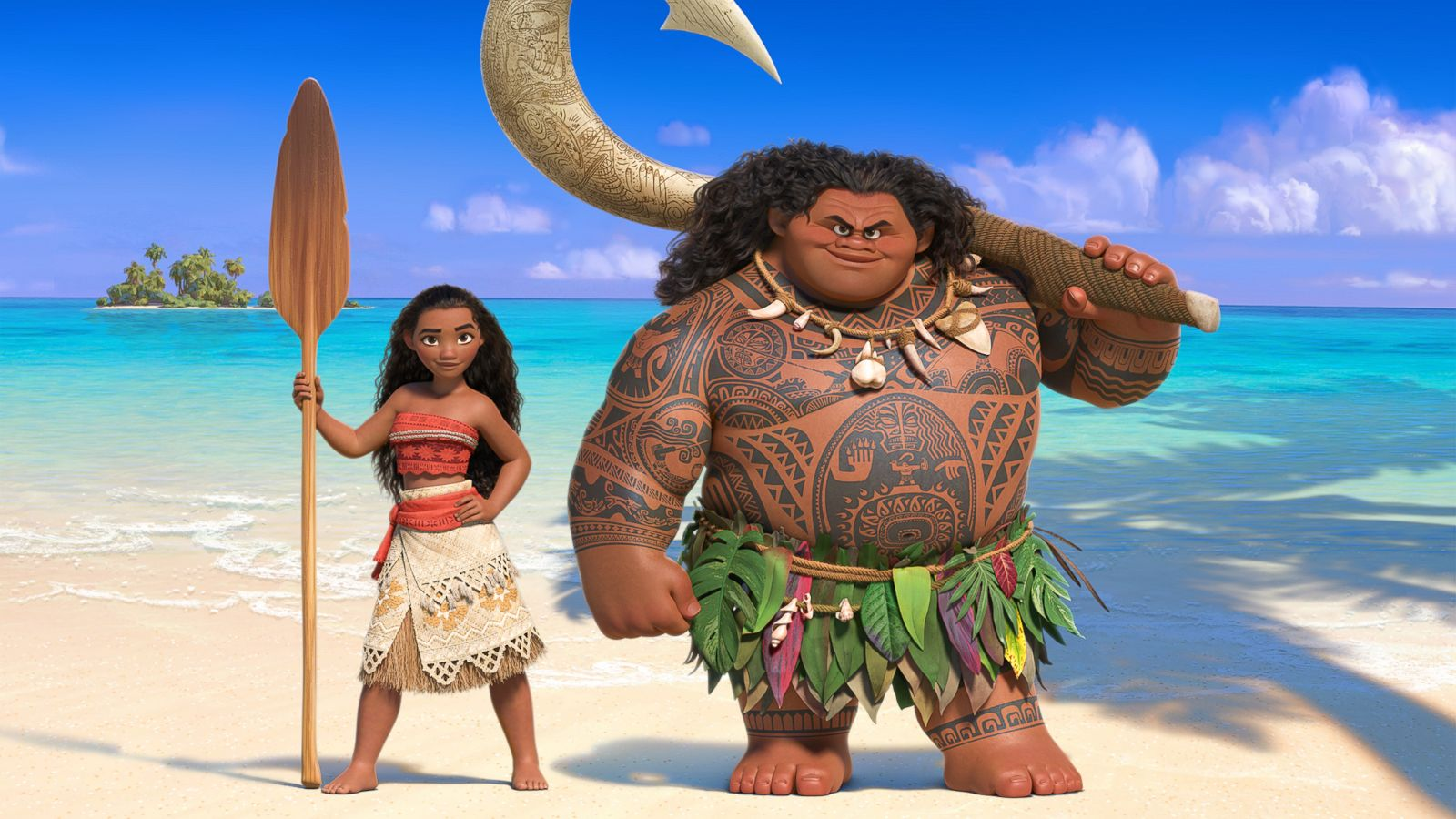 Read Time:
1 Minute, 38 Second
Here are the answers to our Moana treasure hunt:
Question 1 – When Moana and Maui are in Tamatoa's lair, what piece of Disney treasure can be seen on Tamatoa's back (before Tamatoa realizes they are there)?
Answer – Aladdin's Lamp (it sits right atop Tamatoa, before he rises from his slumber).
Question 2 – At one point in the film, Maui shapeshifts into a series of animals while trying to regain his mojo. One of these animals is a distinct Disney character. Who is it?
Answer – Sven – the amusing reindeer from Disney's Frozen.
Question 3 – The Kakamora are those menacing (yet adorable) painted coconut characters who attack Moana and Maui out on the ocean. One of them is painted to resemble a fan-favorite Disney character. Who is it?
Answer – Baymax. Do you see him? He fits right in with his black and white color scheme.
Question 4 – When Maui is proudly crooning his self-admiring anthem "You're Welcome" we see a series of background animation sequences. In one of those sequences, a familiar ocean-dwelling friend makes a very brief cameo. Who is it?
Answer – Flounder. He shows up at the very end of a sequence of fish swimming. Look for him to be swimming upward.
Did you find all of these Easter Eggs while watching the film? I only noticed two myself (Sven and Baymax).
Thanks for playing! Feel free to explore other articles here for more Disney history, trivia, story appreciation, and much more! If you visit Journey of Water, Inspired by Moana, let me know what you think, with a comment here or on social.
And if you enjoyed this post, please feel free to share it using one of the links below (or you can copy/paste the URL).
Find Facts and Figment on social!
Instagram: Disney Facts and Figment
Facebook: Disney Facts and Figment