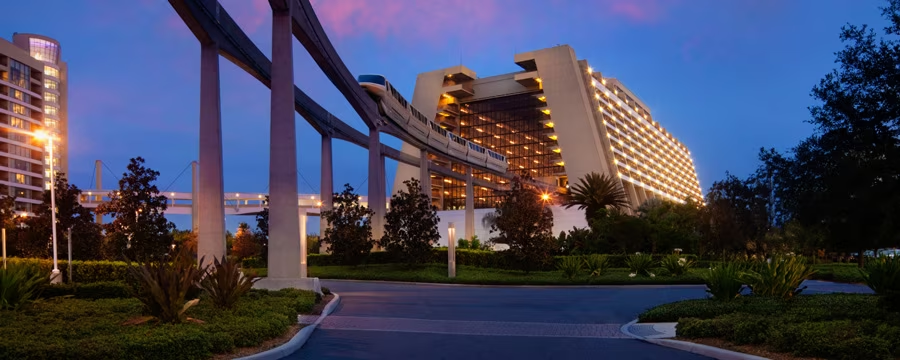 Read Time:
2 Minute, 16 Second
Halloween season is heating up, and Christmas is right around the corner, but Walt Disney World is already looking ahead to winter 2024.
It appears Walt Disney World resort hotels have some excess vacancies on the horizon, so Disney is offering Disney Visa Cardmembers the opportunity to save up to 35% on many winter 2024 stays.
Disney Visa Cardmember Discount Details
There is a differential on savings between weekdays and weekends, with the savings being higher during the week.
Up to 35% Savings:
Cardmembers can save up to 35% on stays most Sunday through Thursday nights from January 9, 2024 through February 22, 2024; and most nights February 25, 2024 through March 24, 2024.
Up to 20% Savings:
Cardmembers can save up to 20% on stays most Friday and Saturday nights from January 12, 2024 through February 24, 2024.
The Fine Print
As is usually the case with room discount promotions, the highest savings can be found at the Deluxe Resorts, and the lower savings among the Value resorts (with a few exceptions, pending hotel occupancy and the need to offer discounted rooms). Contact a certified travel planner (in other words – me!) for full details on individual room discounts.
Maximum stay is 14 nights.
Guests must use a valid Disney Visa Card or Disney Rewards Redemption Card to pay the room deposit, and a Disney Visa Cardmember must stay in the room (in other words – you cannot book and pay for a separate room for your friends).
The offer excludes the following room types:
Three-bedroom villas
Tower Studios at Disney's Riviera Resort
Cabins at Copper Creek Villas & Cabins at Disney's Wilderness Lodge
Bungalows at Disney's Polynesian Villas & Bungalows
The Campsites at Disney's Fort Wilderness Resort.
As a reminder, when you stay at a Disney Resort hotel, you'll enjoy 30 minutes early entry to every theme park—every day! And if you stay at a Disney Deluxe Resort or Disney Deluxe Villa Resort, you can also enjoy extended evening hours in select parks on select nights.
—
Are you interested in traveling to Walt Disney World this winter? Please reach out to me for more details on the discount offered above. I can help you identify the perfect resort hotel, and I can help save you money on it too! My travel planning services are absolutely FREE to you, and I can help you score the best, hardest-to-get deals to make your vacation more affordable.
As always, feel free to send a direct message to Facts and Figment on social media:
Instagram: Disney Facts and Figment
Facebook: Disney Facts and Figment