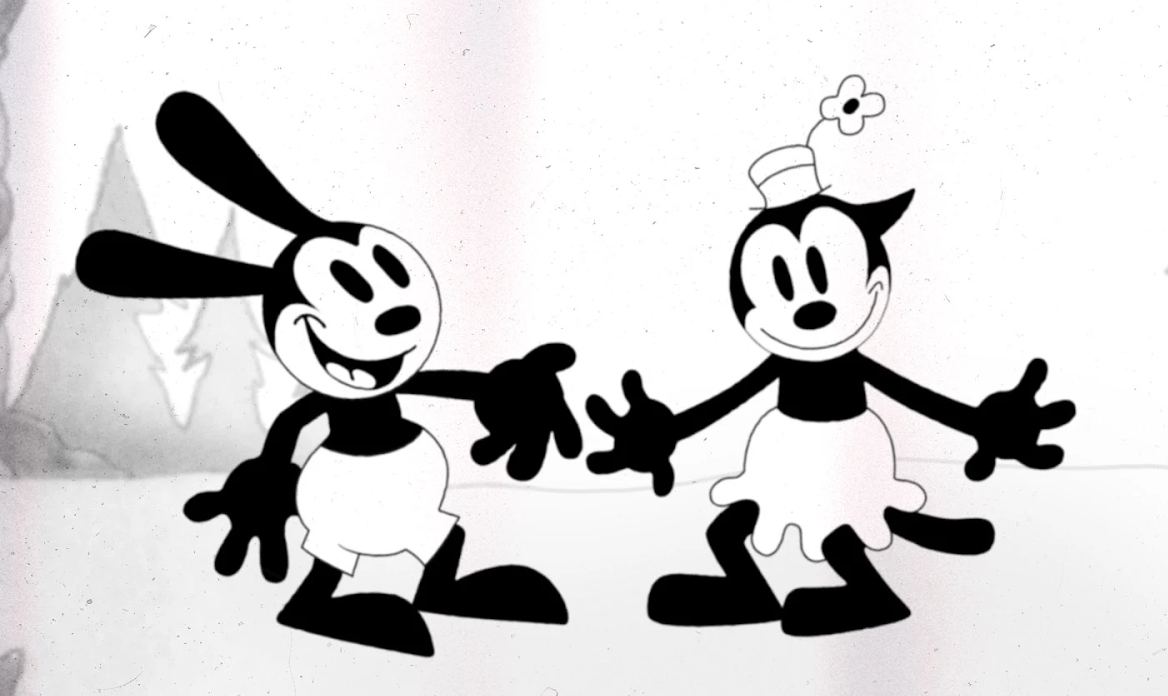 Read Time:
1 Minute, 29 Second
Here are the answers to our Oswald trivia questions:
1 – What character / series was Walt Disney's first major success (before Oswald)?
Answer – Alice / The Alice Comedies, starring Virginia Davis, who was the only non-animated character in the shorts. Always the innovator, Walt was on the cutting edge of mixing animation with live-action film.
2 – What nefarious distributor undercut Walt Disney, asserting control over Oswald and causing Walt to walk away from the character in 1928?
Answer – Charles Mintz (who was snarkily memorialized as the villain Charles Muntz in the Pixar film Up). Mintz was successful in stripping Oswald from Walt, but he was only able to produce 25 shorts before he was released from Universal in favor of Walter Lantz (creator of Woody Woodpecker) who created the final 140-ish shorts. Within nine months of losing Oswald, Walt created the most popular animated character of all time – Mickey Mouse – and introduced him to the world.
3 – What 2013 animated short featured Oswald's first appearance in a Disney cartoon since Walt lost the character in 1928?
Answer – Get a Horse! This short featured a striking combination of classic animation and modern computer-generated imaging to produce a fascinating story toggling two animation dimensions. Oswald only has a cameo in this short, but it's fun to spot him!
Thanks for playing! Feel free to explore other articles here for more Disney history, trivia, story appreciation, and much more!
And if you enjoyed this post, please feel free to share it using one of the links below (or you can copy/paste the URL).
Find Facts and Figment on social!
Instagram: Disney Facts and Figment
Facebook: Disney Facts and Figment