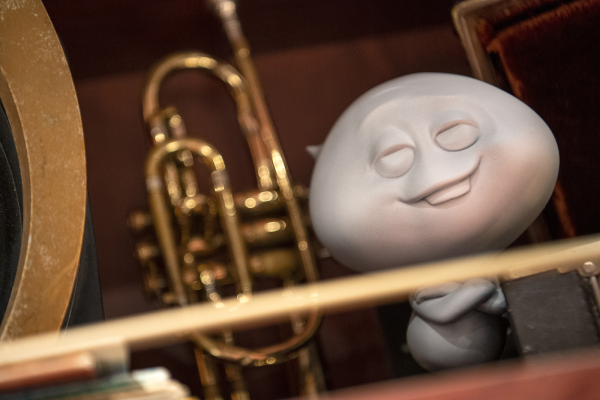 Read Time:
2 Minute, 1 Second
(A version of this post was shared with Pirates & Princesses on May 5, 2023.)
The Disney Magic is coming out of its three-week dry dock with several exciting updates. When the ship hits the high seas again, guests will have lots to experience. Here's a sneak peak.
"An Encanto Celebration"
This all-new immersive experience will engage families through music, crafts, and storytelling. Guests will have an opportunity to meet and greet with Mirabel and Bruno, as they debut on Disney Cruise Line. "An Encanto Celebration" will also offer a spirited sing-along of beloved Encanto songs and create butterfly and flower crafts inspired by the film. A selection of local Colombian beers, cocktails, and sodas along with film-inspired "mocktails."
Soul Cat Lounge
This new lounge is designed to look like Half Note Lounge – the classic New York jazz club Joe Gardner loved in Disney-Pixar's Soul. Soul Cat Lounge features brick walls, wood accents, and a stage set for live music, so guests can head out on the dance floor for a spin each evening. Thoughtful Soul-inspired details are subtly layered throughout the design including record players, instruments and Joe's hat.
Adults can experience table-side Manhattans and martinis, or choose from a selection of native brews and cocktails made with New York spirits. Mocktails, specialty ,and sodas are also available. Small bites are available, including zeppoles, a classic Italian pastry similar to a fried doughnut – famous in the Big Apple's Little Italy! Soul Cat Lounge is located on deck three near Rapunzel's Royal Table restaurant.
Redesigned Concierge Retreats
Concierge spaces aboard the Disney Magic have been elevated and enhanced. The concierge lounge was reimagined and expanded to feature a brand new Moana theme. Outside the lounge, an additional outdoor covered seating area is available on deck 10, where guests can relax with a refreshing beverage while enjoying the ocean breeze.
All concierge suites, including one- and two-bedroom accommodations and the two signature royal suites, have been completely refurbished with fresh fixtures, furniture and elegant artwork, further elevating the premium experience for concierge guests.
Learn more about the Disney Magic here.
Are you excited about these new enhancements? Let us know with a comment here, or send a direct message on social:
Instagram: Disney Facts and Figment
Facebook: Disney Facts and Figment