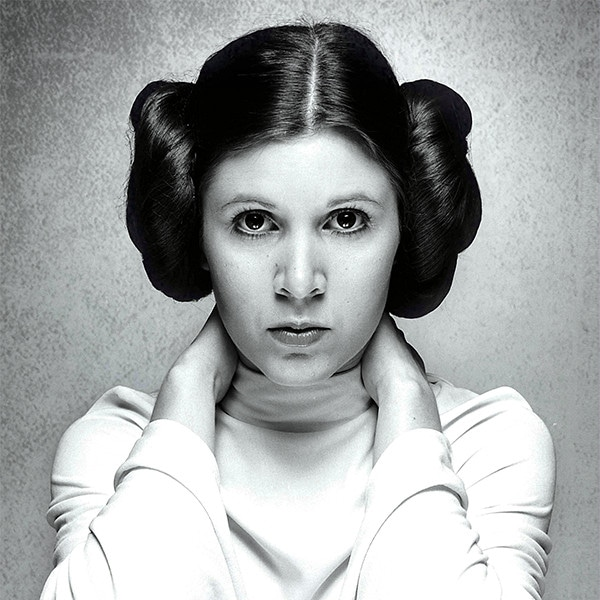 Read Time:
1 Minute, 27 Second
(A version of this post was shared with Pirates & Princesses on May 4, 2023.)
One of the most celebrated actors in the galaxy was honored today with a star on the Hollywood Walk of Fame. Actor Carrie Fisher was finally given her star, in celebration with Star Wars Day (May the Fourth).
Fisher is well-known for her contributions to six Star Wars films, as Princess (later General) Leia Organa – who possessed the heart and spunk to lead an outstaffed and outgunned Rebel Alliance (and later Resistance) against the oppressive forces of the evil galactic Empire.
The honor was accepted on her behalf by her daughter Billie Lourd, as Fisher passed away in 2016. With the honor, Fisher has now appropriately joined Star Wars co-stars Harrison Ford and Mark Hamill on the Walk of Fame.
Aside from Star Wars, Fisher enjoyed a string of popular actor roles in the 1980s, including The Blues Brothers, Hannah and Her Sisters, When Harry Met Sally…, and Soapdish. She also wrote a semi-autobiographical novel – Postcards from the Edge – in 1987, which proved a best-seller and was adapted into a 1990 film, which Fisher scripted.
Personally, Fisher struggled with bipolar disorder and substance abuse. But she became an advocate on the subject, and her voice on the subject helped break the stigma of mental illness. Millions of people connected with her and appreciated her willingness to share her story.
Learn more about the life and career of Carrie Fisher here.
Show Carrie Fisher a little love with a comment here, or send a direct message on social:
Instagram: Disney Facts and Figment
Facebook: Disney Facts and Figment