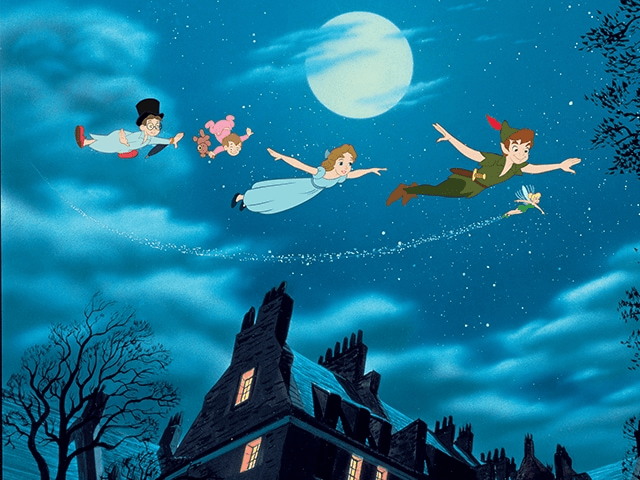 Read Time:
3 Minute, 28 Second
(A version of this article was shared with Pirates and Princesses on February 12, 2023.)
Believe it or not, Disney's Peter Pan – the boy who never grew up – is 70 years old! I can't let this milestone pass by without celebrating a few fun facts about one of my favorite Disney films. So fly with me to Neverland and take a few minutes to be a kid again.
"C'mon everybody. Here we gooooooo….."
What's in a Name?
Author J.M. Barrie named the character of Peter Pan after Pan – the Greek god of nature. Pan managed the wild of nature, as well as its shepherds and flocks. He also loved rustic and freeform music (hence the namesake pan flute). Unlike Peter, the Greek god had the hindquarters, legs, and horns of a goat. While Peter and Pan may differ somewhat in appearance, both share an inclination to nature and music, as well as an eternally youthful and mischievous spirit.
Walt's Favorite Character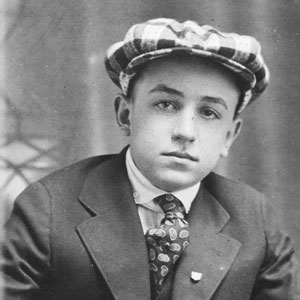 If there is one character in all of the Disney catalog (other than Mickey) who could approximate the spirit of Walt Disney, it's Peter Pan. Walt grew up admiring the story, and saw a traveling stage production of the play at the ripe young age of ten. Young Walt was blown away seeing Peter fly through the air. Inspired by the production, Walt played the part of Peter in a school play just a few years later. In many ways, Walt Disney himself was the boy who never grew up, and he always had a soft spot for him.
The First of Them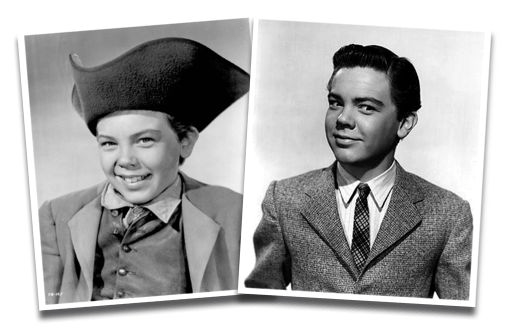 Bobby Driscoll, a child actor who appeared in many Disney films such as Song of the South, Melody Time, So Dear to My Heart, and Treasure Island, was the first male to play the part of Peter Pan on film (albeit as a voice role). This also proved to be Driscoll's last Disney film.
The Last of Them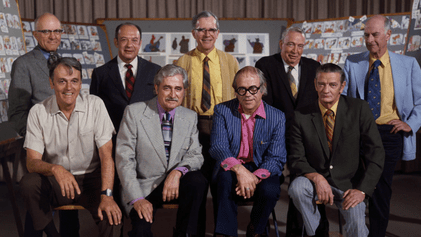 You've heard of Walt Disney's "Nine Old Men". This group of Walt's early elite animators set the standard for the Disney animation we've come to know and love. Peter Pan was the last Disney film on which all nine worked together as directing animators. For one of those old men – Ward Kimball – Peter Pan was the last fully animated film on which he worked.
Peter Pan was also the last film for Disney Legend Fred Moore, who sadly died in an automobile accident in November 1952. Moore was not one of Walt's Nine Old Men, but he was critical to the 1940 redesign of Mickey Mouse.
"All This Has Happened Before…"
If you notice some similarities between George Darling and Captain Hook, it's because both were performed by – and modeled after – actor Hans Conried. The two roles were played by the same actor during previous (non-Disney) stage performances as well.
Why was this the case? There is intention in the first and last scenes of the film, meant to suggest that Mr. Darling (and more generally speaking – most adults) had a similar experience with Peter Pan before giving way to adulthood. The film opens with narration stating "All this has happened before…" defining a recurring experience. And in the last scene of the film, George Darling recognizes the shape of the cloud in the form of a ship from his childhood, suggesting that he once had an adventure with Peter Pan when he was a child, much like his children Wendy, Michael, and John.
The common bond between the characters could also suggest that the villain (Captain Hook) represents the unfortunate circumstance of children having become impatient, unimaginative adults (George Darling).
---
There you have it – five fun facts about this 70-year-old boy. Happy birthday, Peter!
Are you a fan of Peter Pan? Feel free to reach out with a comment here, or send a direct message on social:
Instagram: Disney Facts and Figment
Facebook: Disney Facts and Figment