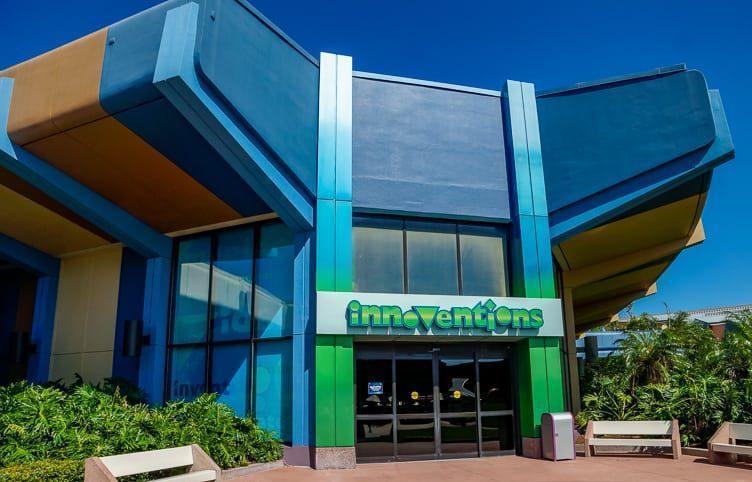 Read Time:
1 Minute, 20 Second
The earliest days of EPCOT brought many guests to CommuniCore to explore the latest advances in science and technology. After little more than a decade, the "brain" of EPCOT lost its audience, and was closed for transformation. From the ashes of CommuniCore rose Innoventions – a whole new gathering of interactive exhibits, and even an attraction or two.
This trivia post has not one, not two, but THREE questions from the not-so-long-gone days of EPCOT's Innoventions.
Question 1
In 1999 – Innoventions underwent a refresh for Disney's millennium celebration. During the period from 2001-2007, who was considered the official "host" of Innoventions? (Hint: a previous iteration of this character has appeared in former attractions in both Disneyland and Magic Kingdom).
Question 2
What was the name of the interactive attraction where guests could design their own exciting ride, then experience their creation via a 4-D robotic simulator? This attraction operated from 2009-2016.
Question 3
Coca Cola's Club Cool is a fan favorite (even if Beverly is not). Prior to Club Cool, what was the name of Coca Cola's chilly refreshment experience?
Take your best guesses on these, then click on the Innoventions logo to see the answers.
Also, read the full story on this Dearly Departed Disney attraction here.
If you enjoyed this post, please feel free to share using one of the buttons below (or you can copy/paste the URL).
Find Facts and Figment on social!
Instagram: Disney Facts and Figment
Facebook: Disney Facts and Figment