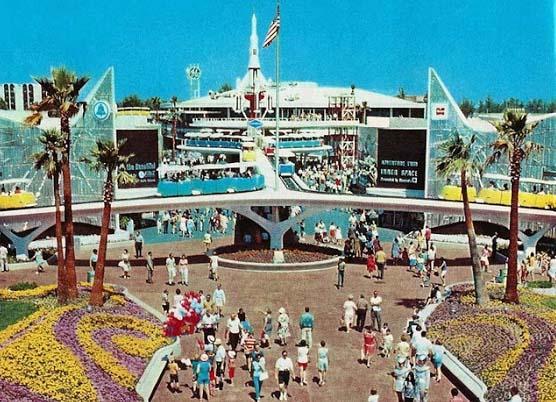 Read Time:
1 Minute, 6 Second
Upon Disneyland's opening in July 1955, the initial version of Tomorrowland was underwhelming. The construction of the park was rushed, and Tomorrowland was the last land to be finished. Despite Walt Disney's reluctance, the land was largely populated by corporate showcase material and exhibits, by companies such as Monsanto, American Motors, Dutch Boy, and others.
When Disneyland's Tomorrowland Expansion was completed in 1959, it breathed life into this otherwise pale portion of the park. Tomorrowland continued to evolve through the 1960s. The land was largely rebuilt in 1967, and with it a new theme emerged – "Tomorrowland: World on the Move."
During this time, Tomorrowland was such a multidimensional land – living and breathing from top to bottom. Disney Imagineers even considered Tomorrowland to be a "five-layer cake."
For this trivia question, can you name the five attractions which moved throughout Tomorrowland, making up the land's "five-layer cake?"
Take your best guess, then click on Mickey to find the answer, tucked into a bit of history about one of these five attractions.
If you enjoyed this post, please feel free to share using one of the buttons below (or you can copy/paste the URL).
Find Facts and Figment on social!
Instagram: Disney Facts and Figment
Facebook: Disney Facts and Figment