Read Time:
7 Minute, 16 Second
Ho Ho Ho! It's Christmastime again. The season of giving (way too much money to gigantic retailers). That time of year when kids daydream about presents, parents have nightmares about credit card bills, and Santa invades almost every television and radio station.
When the stresses of the season start to weigh us down, there is always a holiday film or two we can count on to lift us back up. And since almost every holiday film wraps up with the obligatory happy ending, let's give a little love to some of our favorite heroes in popular Christmas films.
There is one ground rule here – the big fat man in the long white beard doesn't count. Santa is clearly in a league of his own. Let's look beyond St. Nick at some favorite yuletide heroes.
#10 – Gizmo – Gremlins (1984)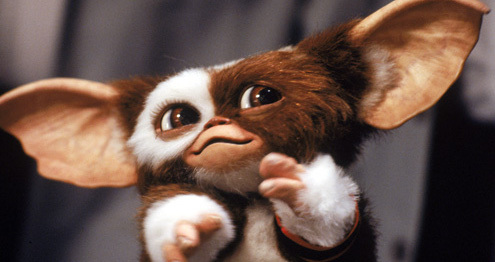 For kids in the 1980s, Gremlins had it all. Adorable pets, icky bad guys, department store hijinks, and Christmas lights. The film was a license to make toys and print money.
The film's main human character Billy (Zach Galligan) obtains a pet Mogwai (which may be the cutest creature ever to grace a movie screen) and names him Gizmo. But, as a wise man once warned – there are three simple rules to follow when it comes to owning a Mogwai. Do not expose them to light. Do not get them wet. And never, ever feed them after midnight. So of course, Billy does all three!
After several mishaps cause Billy and Gizmo to be grossly outnumbered by an army of creepy slimy gremlins, the pair team up to outsmart their hundred-some-odd foes and barely save their small town from a Christmas catastrophe.
#9 – Clark Griswold – National Lampoon's Christmas Vacation (1989)
Next on our list is the eternal optimist, Clark Griswold, played to comic perfection by Chevy Chase. Clark's quest to give his family the perfect Christmas is thwarted again and again by the ghosts of Christmas comedy. Sure, he got stuck in the attic, burnt out the power to the whole neighborhood, and kidnapped his boss. But those are all beatable setbacks when looking for the payoff of a fun old-fashioned family Christmas. Clark ultimately delivers on his promise to celebrate the "hap-hap-happiest Christmas".#8 – Charlie Brown –
#8 – Charlie Brown – A Charlie Brown Christmas (1965)
Nothing comes easy for this blockhead. If there's one thing Charlie Brown is great at, it's setting us up for a big downer, only to pull it out in the end and leave us with a warm and fuzzy. Charlie Brown was determined not to let commercialism ruin his Christmas. He may not have picked out the biggest or strongest Christmas tree in the lot, but with a little help from Linus, he inspired the whole gang to look beyond the presents, and focus more on the true meaning of Christmas. Well done, Charlie Brown!
#7 – Yukon Cornelius – Rudolph the Red Nosed Reindeer (1964)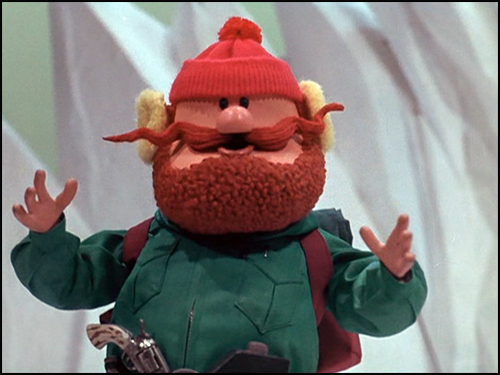 One of the most enduring productions of early stop-motion animation gave us one of the cuddliest strong-men in holiday history. Yukon's never-ending quest for silver and gold ended up netting him something much more valuable – the friendship of Rudolph and his periodontally-inclined friend Hermey.
How many of our friends would actually push a bully – and themselves (along with several of their dogs) – off a cliff to save us? Enough said. Thankfully, bumbles bounce!
#6 – Kevin McAllister – Home Alone (1990)
"You guys give up, or are you thirsty for more?"
For a kid, having the house to yourself is equal parts dream-come-true and worst-nightmare. Home Alone delivers both, as tiny Kevin McAllister (Macaulay Culkin) finds himself completely on his own when his family mistakenly leaves him behind to take a Christmas vacation to Paris. Kevin's tricks and traps employed to thwart the neighborhood crooks Harry and Marv are the stuff of cinematic legend. They have been often imitated, but rarely duplicated. Though Home Alone 2: Lost in New York (1992) made a bold attempt.
#5 – Jack Skellington – The Nightmare Before Christmas (1993)
"What's this?"
So is this a Christmas film or a Halloween film? When he's grown so tired of the same old thing, Christmas is new and fun for the Pumpkin King. A Tim Burton mashup of two of the most popular American celebrations is a recipe for holiday horror. Jack Skellington is one of the sweetest and most sympathetic characters in a holiday film, despite the fact that he spends most of his time with the undead. His enthusiasm is contagious, and his heart makes this film's slightly creepy animation sing with holiday cheer.
Fun fact: Santa Claus (referred to in the film as "Sandy Claws") was played by voice actor Edward Ivory. But according to director Henry Selick, the role was originally filled by legendary horror film actor Vincent Price. Price gave the role performance a go, but unfortunately his failing health resulted in his performance sounding weak and frail. Price's voice tracks were considered unusable, and the voice role of Santa was recast to Ivory. (Source: IMDB)
#4 – Buddy the Elf – Elf (2003)
"The best way to spread Christmas cheer is singing loud for all to hear."
Will Ferrell is known for so many iconic goofball films, but his turn as Buddy the Elf just may be his best. A childlike sense of wonder permeates from every pore in Buddy's tall, lanky, Christmas-filled body. This classic fish-out-of-water trope puts a North Pole resident smack in the middle of New York City. What's more – his overflowing Christmas spirit is critical to helping Santa fix his sleigh on the big night. You'd have to be a cotton-headed ninny muggins not to smile at least once during this film.
#3 – Ralphie Parker – A Christmas Story (1983)
Every kid at Christmastime dreams of the perfect gift – that one thing they want more than anything else. For Ralphie Parker (Peter Billingsley) it was an official Red Ryder, carbine action, two-hundred shot range model air rifle. Of course, he had to clear the seemingly unscalable Christmas hurdle – the warning that "You'll shoot your eye out" – in order to get his Christmas wish. Ralphie's determination paid off, as he wore down his "old man" until he was granted his biggest wish late Christmas morning. That, and he popped Scott Farkus in the nose, winning one for bullied kids everywhere!
#2 – John McClane – Die Hard (1988)
Bruce Willis always plays a kick-ass hero, but only once did he do it at Christmastime. This film will forever be engulfed in the interminable debate over whether or not it's a Christmas movie. Well, it was released in July. And the plot really has nothing to do with Christmas, other than the fact that it takes place at Christmastime. But heck, why not? There are Christmas trees, decorations, music… and plenty of silver and gold explosions. And as they say, it's not Christmas until Hans Gruber falls from Nakatomi Plaza.
"Yippee-Ki-Yay (well, you know the rest)!"
#1 – George Bailey – It's a Wonderful Life (1946)
In a film that is both time-stamped and timeless, George Bailey (played by Jimmy Stewart) shows us exactly what it means to live a life of generosity. George spent his entire life doing more for others than he ever did for himself. When his family's Building and Loan business takes a financial turn for the worse, George bottoms out and wonders if he's ever done anything valuable in his entire life. As he sits on the brink of ending his existence, his guardian angel Clarence shows him just how much he has accomplished. This film always hits right in the feels.
Did we capture your favorite Christmas hero on this list? If not, please reach out with a comment here, or via social at one of the options below. While you're here, please check out our top ten list of Christmas villains too!
Here's hoping this list of top Christmas heroes has filled your spirit meter high enough to get your sleigh off the ground. Merry Christmas and Happy Holidays to you and yours!
Feel free to reach out with a comment here, or send a direct message on social:
Instagram: Disney Facts and Figment
Facebook: Disney Facts and Figment