Friends, it's time to jazz up your Walt Disney World vacation! planDisney has released another issue of the "pocket guides" series on Disney Parks Blog, familiarizing guests with Disney's Port Orleans Resort: French Quarter.
Escape to the historic French Quarter in New Orleans, as you walk down cobblestone streets listening to the energy of some good old fashioned New Orleans Jazz. Or, take a quiet moment to get some fresh air on the wrought-iron balcony. Enjoy a walk along the Sassagoula River on the fitness trail connecting French Quarter to its sister resort – Port Orleans Resort: Riverside.
Want to do some shopping or catch a showing of the new Cirque du Soleil: Drawn to Life? Hop in a water taxi and cruise on over to Disney Springs.
Hungry? French Quarter offers three excellent food and beverage options, including the Sassagoula Floatworks and Food Factory (food court), Scat Cat's Club Lounge and Café (home of their famous Mickey beignets), and Mardi Grogs. Plus, you can simply walk over to Port Orleans: Riverside for even more options.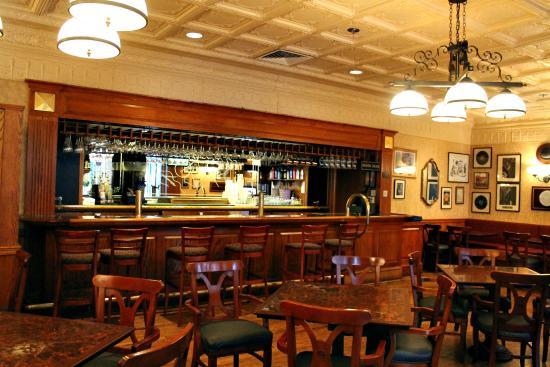 Even if you aren't planning to stay at Port Orleans: French Quarter, the resort is still worth the trip to check it out (and maybe put it on your list for your next Disney trip).
These pocket guides are especially helpful to guests who are considering staying at a resort they've never before experienced.
Other pocket guides released by planDisney to date include:
The pocket guides take the form of 5-6 page PDF slides, which are easily printable and savable to smart devices. They offer efficient snapshots of the resort basics, including:
Transportation options
Room sizes
Food and beverage options and locations
Pools and recreation activities
Shopping
Tips from the planDisney panel
In addition to Disney Parks Blog, planDisney also releases the pocket guides via Instagram. Following their IG feed may be the best way to stay updated on the newest releases. We'll continue to update this list of pocket guides as planDisney releases them.
If you enjoyed this article, feel free to reach out with a comment here, or on social:
Instagram: Disney Facts and Figment
Facebook: Disney Facts and Figment