Read Time:
4 Minute, 22 Second
Walt Disney's name is synonymous with cutting edge entertainment. He broke borders in animation and filmmaking. He used television to his advantage at a time when other movie makers viewed TV as a purely competing medium. He revolutionized the amusement park concept with the family-friendly Disneyland theme park. After Walt's death in 1966, his legacy saw some of his other ideas brought to life, including Epcot and the Disney Cruise Line.
Did you know Walt also had his eye on the ski industry?
On the Slopes
Since the 1930s, Walt enjoyed a good day on the slopes, though he admittedly was never a great skier. Walt and his family learned to ski in Yosemite National Park, under the tutelage of Austrian ski champion Hannes Schroll. Walt and Schroll became good friends, and when Schroll was looking to build a ski resort of his own some years later, Walt funded some of the up-front money. Schroll opened his Sugar Bowl Resort in December 1939 and renamed one of the mountain peaks Mount Disney, in honor of Walt.
Another Disney Mountain
Across the pond in the European Alps, Walt envisioned his idea for Disneyland's Matterhorn. The Disney film Third Man on the Mountain was filmed in Zermatt, Switzerland, at the foot of the Matterhorn itself. It was while on the set for local filming that Walt decided he wanted a mini-Matterhorn of his own.
The Olympic Games
Walt's association with winter sports grew by leaps and bounds in 1960, when Disney planned the entire opening and closing ceremonies – as well as much of the on-scene entertainment – for the 1960 Winter Olympics in Squaw Valley California. From this event arose Disney Legend John Hench's memorable Tower of Nations.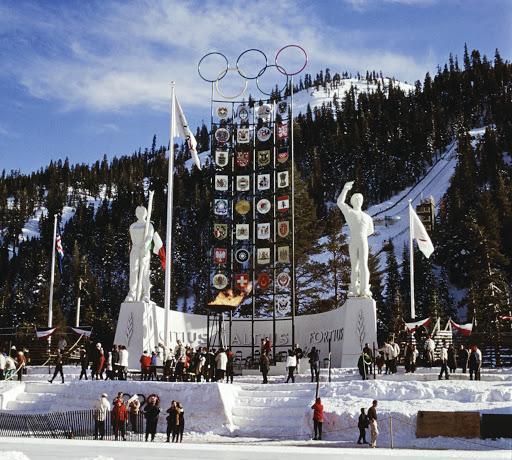 Walt's involvement in planning pieces of the Winter Olympics gave him some hands-on experience, which he hoped to use in developing his own innovative concept for a ski resort destination.
Eyes on Mineral King
Walt employed the assistance of several experts in scouting out a location for his ski resort. Mineral King Valley rose to the top of the list, above other candidates which included San Gorgonio and Mammoth, California, and Aspen, Colorado. Located approximately halfway between Los Angeles and San Francisco, Mineral King was ideally situated for access from both highly populated California cities. Also, the high peaks surrounding the valley protected it from the wind, lending the area an enhanced comfort and beauty.
In 1965, the United States Forest Service chose Walt Disney among a group of six bidders, to create a proposal to develop a recreation area at Mineral King. Walt's proposal imagined a winter wonderland at the base of the valley, including a 1,000-room five-story hotel, movie theater, general store, pools, ice rinks, tennis courts, and a golf course. Supporting infrastructure included a hospital, a gas station, chapel, conference center, heliport, and power station.
The ski center itself was to include 22 ski lifts (which was later trimmed down to 14) and a gondola system that would connect the eight mountain peaks above the village. The total vertical drop would reach 3,700 feet.
Dining options would include ten restaurants and cafes, including a 150-seat coffee shop set atop Eagle's Crest Ridge, which would be called Walt Disney's Sky Crown. Entertainment at one of Walt's restaurants would be provided by none other than a group of audio animatronic bears, straight out of the Sequoias. Another Disney Legend – Imagineer Marc Davis – designed the show with a healthy portion of his classic humor and wit.
A Little Too Perfect
This snow-covered slice of heaven possessed a natural beauty which had been previously undisturbed (with the exception of a short period of time in the late 1800s, when prospectors briefly mined the area for ore deposits – hence the name Mineral King). Additionally, Mineral King was surrounded on three sides by Sequoia National Park – a protected natural park area.
Unfortunately for Walt, concerns arose from several environmental organizations, including the National Wildlife Federation, the Sierra Club, and other similar groups. The goal of these organizations was to keep the natural beauty of the area intact with as little invasive infrastructure as possible.
Walt Disney passed away in 1966. Amid growing opposition from environmental groups, and without Walt to champion the romance of the resort, Disney dropped the Mineral King idea in the late 1970s.
No Good Idea Ever Truly Dies
Walt's dream of creating a top class Disney ski resort may not have come to pass, but one piece of the much larger pie did end up getting a robust second life. Marc Davis' singing, dancing, joking bears found a home in both Disneyland and Walt Disney World, playing to happy crowds as the Country Bear Jamboree.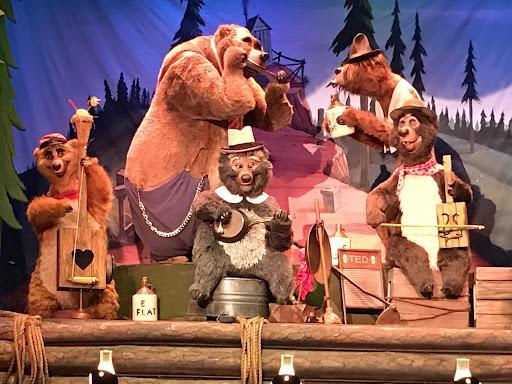 The Disneyland bears have since retired, but the bears are still going strong in Magic Kingdom!
Much of the material used in this article was sourced from The Story of Mineral King, Jim Korkis, MousePlanet, June 12, 2019
Add to the conversation with a comment here, or as a message on social media.
Instagram: Disney Facts and Figment
Facebook: Disney Facts and Figment