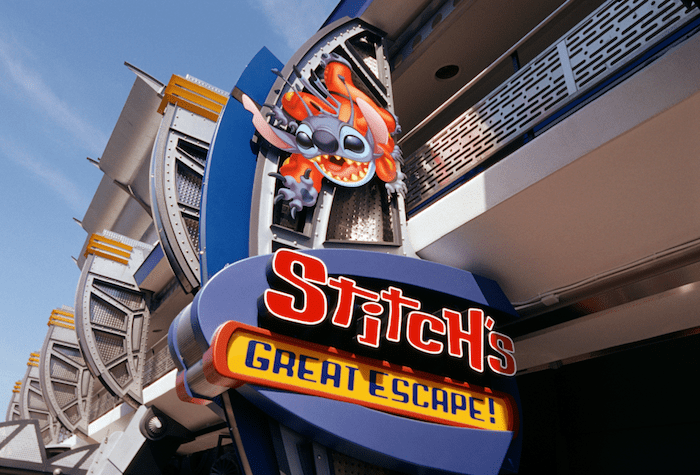 Love it or hate it – we can all agree that guests' opinions on Stitch's Great Escape were historically quite divided. The attraction was on life support for several years (only operating seasonally) and Disney finally announced permanent closure of the attraction in July 2020. Believe it or not, Stitch was the fourth attraction location in that space in Tomorrowland.
So for this trivia question, can you tell me the other three attractions that occupied this space before our favorite blue alien moved in?
Take your best guess, then click on Mickey to see the answers, along with a brief history of all four of the attractions (including Stitch)!
If you enjoyed this trivia post, please feel free to share it using one of the buttons below (or you can copy/paste the URL).
Find us on social!
Instagram: Disney Facts and Figment
Facebook: Disney Facts and Figment