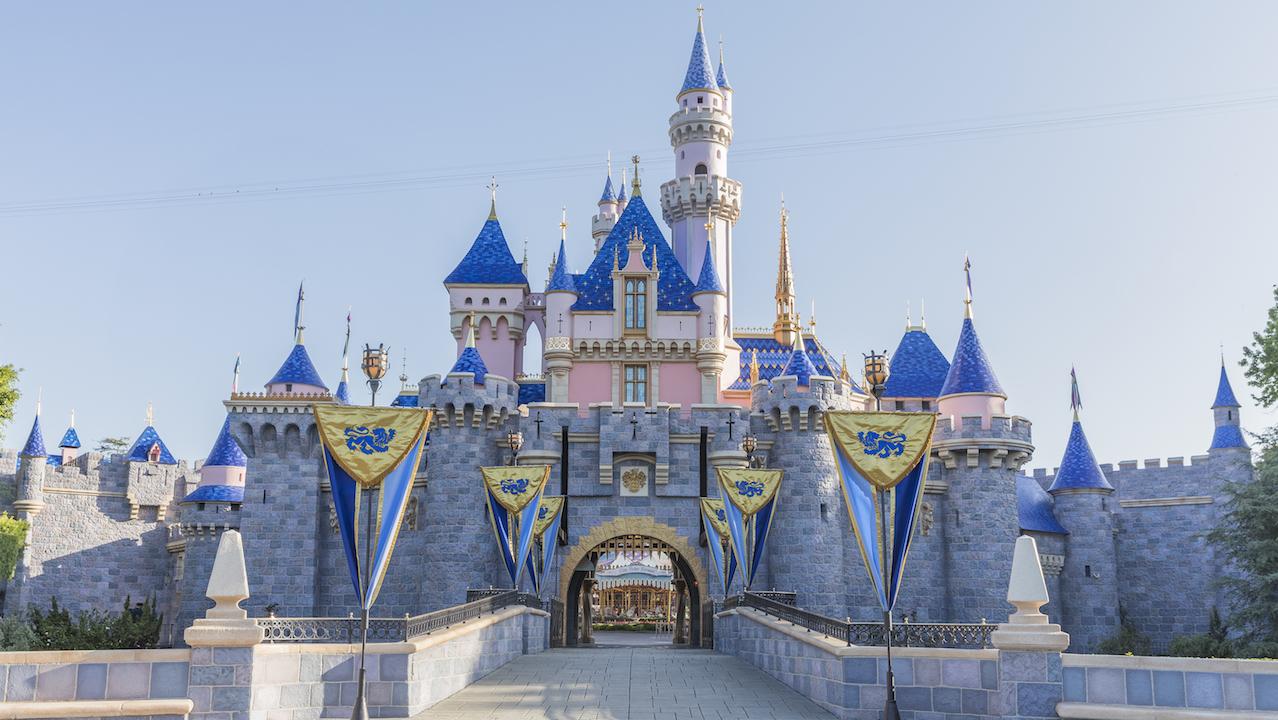 Read Time:
1 Minute, 52 Second
The spire of Notre Dame Cathedral is located on…
Sleeping Beauty Castle – Disneyland
The golden spire on the right side of Sleeping Beauty Castle is modeled after the spire on Notre Dame Cathedral. Take a look at this photo of Sleeping Beauty Castle in Disneyland. More specifically, look at the castle spires. One spire on the right-hand side of the castle (when facing the castle front) is modeled after this spire of Notre Dame. It is completely styled in gold, rather than the blue shingles that cover most of the other spires.
According to an interesting article I found in Walt's Disneyland, by Disney historian and author Jim Denney, this unique spire goes unnoticed by most visitors — but science fiction writer Ray Bradbury noticed. Bradbury became acquainted with John Hench and other Imagineers while working with them on the design of Spaceship Earth at Walt Disney World's Epcot Center in Florida. After a vacation in Paris, Bradbury visited Disneyland — then he went home and called John Hench.
Bradbury later recalled his conversation with Hench:
"I said, 'I just noticed something about Sleeping Beauty Castle. There's a spire there that I saw last on top of Notre Dame and the Palais de Justice in Paris. How long has that been there on Sleeping Beauty Castle?' [Hench] said, 'Twenty years.' I said, 'Who put it there?' He said, 'Walt did.' I said, 'Why?' 'Because he loved it.' I said, 'Ah! That's why I love Walt Disney. It cost a hundred thousand dollars to build a spire you didn't need, eh?' The secret of Disney is doing things you don't need and doing them well, and then you realize you needed them all along."
How's that for a taste of Walt Disney? There are so many things in life we don't need. But sometimes there's just something we want, so don't be afraid to go ahead and get it (or do it)!
Thanks for reading friends. As always, reach out here with a comment, and find me on Instagram at https://www.instagram.com/disneyfactsandfigment or Facebook at https://www.facebook.com/disneyfactsandfigment.