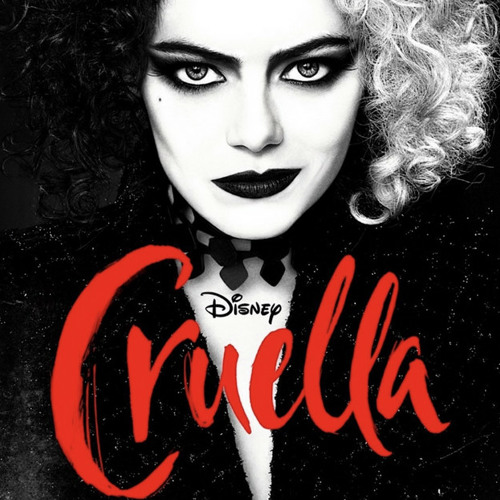 Read Time:
9 Minute, 11 Second
Summer 2021 – when all the Disney films put on ice due to COVID finally start getting released. Luca, Black Widow, Jungle Cruise, Shang Chi, and the list goes on. The first in this long-awaited string – Cruella – hit theaters over Memorial Day weekend.  It's one of this new breed of release mechanisms offering the choice of seeing it in theaters, or paying thirty bucks for "Premier Access" on Disney+.
Since its inception, this decision point has consistently offered the following conundrum – Do I see it in theaters on the big screen and get the full cinematic experience, or do I pay for Premier Access and secure the ability to pause, rewind, and rewatch to my heart's content? Or, do I simply hold my horses and wait a few months for the film to be available on a basic Disney+ subscription?
I waited on Mulan until it was "free" on Disney+, and I was glad I did. I paid for Premier Access for Raya and the Last Dragon, and kinda regretted it. I rolled the dice and coughed up the thirty bucks for Cruella, and holy crap am I glad I did.
Cruella is part Maleficent, part Joker, and part Ocean's Eleven. It's an origin story with a fun heist energy, that doesn't take itself too seriously. Let's put it this way. I was ⅔ through an article I am writing about how to tour Epcot without kids, and decided to take a quick family break with Cruella. I was sucked in right from the very beginning, and I never looked back. Sorry Epcot, but I need to do something here.
Are there spoilers here? Yes, darling. Are they anything that will completely wreck your ability to enjoy the film after reading this article? Not really. Well, maybe just one – the issue of heritage. We'll revisit that later.
Once Upon a Time…
The film starts off with some narration from who we assume is an adult version of Cruella. I normally consider an abundance of narration to be a bit of a cheat when it comes to storytelling, but while the monologue persisted for maybe the first ten minutes of the film, it ceased once the film progressed beyond the Cliff Notes version of Cruella's childhood, and only returned at the very end – not unlike a similar villain origin story, Maleficent.
If you're wondering what makes Cruella, well, Cruella, Disney answered all the major questions. We quickly learn how she got her name, and it's a play on her birth name – Estella. Interestingly enough, The black and white hair seems to have been with her since well before we were afforded a glimpse into her past.  A bit of thinking led me to conclude there is a Jekyll-and-Hyde personality game going on here.
Cruella loses her mom at a young age – somewhere around 10 years old. Without spoiling too much – this shocking moment lends some insight into Cruella's perceived disdain for the Dalmation dog breed. I'll leave that there for now.
Orphaned at the age of ten, Cruella takes to the London streets, a la Aladdin, and quickly meets a pair of similarly forsaken street rats – Jasper and Horace – who we know as Cruella's henchmen from Disney's 101 Dalmations. This comical pair of hoodlums invite Estella to be part of their team, and together they embark on a career in petty crime.
Meat on the Bones
Here's where the past-life-of-Cruella narration ends, and the real time story begins. Fast forward eight or nine years. Enter Emma Stone as an eighteen-year-old Estella. Together with Jasper and Horace – played with charming humor and charisma by Joel Fry and Paul Walter Hauser – the trio of ne'er-do-wells have refined their criminal craft to the point where they can flawlessly relieve just about anyone of the hard-earned cash that is weighing them down. Estella and the boys are doing well enough, but in the words of Ariel – she wants more…
Always having a flair for fashion, Estella longs to work in the London clothing scene. Jasper and Horace score her an entry-level gig at a London clothier, and through a series of unfortunate events, Estella's illicit decorative handiwork catches the eye of the London's top fashion maven – Baroness – played to perfection by Emma Thompson.
The Baroness quickly establishes herself as an imposing, frightening, and hateable figure – one with allegiance only to herself. Estella falls in line with Baroness, offering her fashion designs which seem to consistently outperform those of her peers. She gains an inner-circle level of trust from Baroness – something few others have been able to achieve.
During one of those personal moments only those select members of Baroness' circle can achieve, Estella learns from Baroness herself that she gained her familiar-looking necklace charm at a party at her mansion – Hellman Hall – about seven or eight years ago. We know from the film's opening that the charm in question once belonged to Estella, and was lost in her flee from the mansion on the night her mother died. Cruella further learns that Baroness actually had her mother killed on that fateful night, without a care in the world.
A Villain Is Born
This watershed moment became the defining wrinkle in a persona change that would cause Estella to drop her small-time personality. It's the breaking point where Estella doesn't want to simply succeed in the world of high fashion, but wants to outpace Baroness, beat her at her own game, rub her face in the dirt, and then drop a steaming dog poop onto her face.
Yes – this is the moment Estella became Cruella.
Everything changes, and the stakes just increased ten-fold. Cruella – once an equal partner with Jasper and Horace – takes a commanding position among them, ordering them to support her in her mission of revenge. The three continue to work in harmony, but the stakes are always higher, and the goal is to help Cruella outperform Baroness at every turn.
Cruella quickly makes a name for herself in London and beyond, raising the ire of Baroness, who doesn't realize Estella – still working for her in fashion design – is her main competition. Cruella's popularity is clearing streaking past Baroness, who is feeling like a bit of a has-been at this point.
Cruella's hijinks go higher, until Baroness finally catches up with her, thanks to Cruella's dim-witted partners, who let down their guard. Jasper and Horace are arrested, Cruella is secured to a chair, and Baroness has her London flat burned to the ground.
In what may be the most fortunate moment in Cruella's life, Baroness' valet/advisor/sidekick/henchman John – who reminds me a lot of Andy Garcia in Ocean's Eleven – slips in to save Cruella from her fiery fate. Cruella, having passed out, awakens to learn from John a deeper truth about her life.
Here's the true spoiler alert – get out now if you can't handle the truth!
We learn that Baroness is Cruella's birth mother. Now that explains everything. The passion for fashion. The manic behavior. The Type A personality. It all makes sense. But what we also learn is that Baroness also intended to have Cruella killed as a baby, as Baroness considered a baby to be a drain on her career motivations. John snuck Estella to one of Baroness' servants, who served a motherly role in Estella's early life. Now, all these years later, John seems to have had a change of heart, and has decided to right the wrongs of the past.
I said earlier that the stakes increased ten-fold. Now take that energy and triple it. In her biggest coup yet, Cruella incorporates the assistance of John, along with that of her vintage fashion designer friend Artie – who I can best describe as a combination of David Bowie, Carson Kressley, and David Rose from Schitt's Creek. Cruella and her team arrange for attendees of the Baroness' largest annual party to be dressed in the guise of Cruella herself. The plan succeeds, and Baroness is shocked off-guard at seeing upwards of 100 Cruella look-alikes at her glitzy gala.
Cruella – now oscillating back as Estella – arranges for Baroness to meet her outside the manor, where she confronts the fashion maven about her true heritage. Continuing to pull the strings, Cruella arranged for all attendees at the party to be gathered outside the manor, just in time to see Baroness push Estella off the cliff to perish much the same way as her mother. With all the crowd as witnesses, Baroness is immediately arrested for the murder of Estella.
New Life
What of Estella? Let's just say she had already made arrangements to live on as her second self. CGI efforts were lacking a bit in the climax, but it was still a pretty cool scene. Cruella rides off into the next phase of her life to the tune of The Rolling Stones' Sympathy For the Devil. How many lives has this song had by virtue of movie soundtracks? While we're on that note, can we just acknowledge the killer soundtrack this film has? The 1960s and 70s never sounded so good. This film challenges both Guardians of the Galaxy soundtracks, and that's difficult to do!
Cruella had already established herself as one of Disney's leading villains. Now, she has the origin chops to back it up. The story of HOW she came to be WHO she came to be doesn't necessarily justify her actions, but much like Maleficent, we now see the other side of the story.
Details, Darling
Along the way, Disney sprinkled in a few additional details, including a glimpse of Anita and Roger – the couple that would eventually breed the titular Dalmations we've all come to know and love. I must admit – watching Kayvan Novak play Roger – I couldn't help expecting to hear "not you Guillermo, you're not a Vampire" (look up What We Do In the Shadows – but don't watch it with the kids).
Cruella De Vil? Well, the name comes from the Panther De Ville. Why not? She liked the way it sounded.
At two hours and fourteen minutes, Cruella may have suffered from being just a bit too lengthy, but as a Disney fan who appreciates the dive into details, every minute was worth the price of admission.
If you enjoyed this article, please feel free to share it with friends using one of the buttons below, or by copying/pasting the URL for this post.
Follow Facts and Figment on social media:
Instagram https://www.instagram.com/disneyfactsandfigmentFacebook https://www.facebook.com/disneyfactsandfigment.