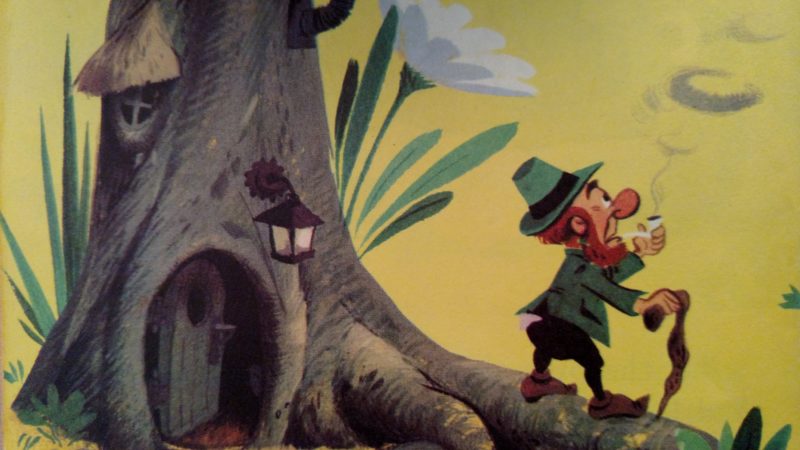 Read Time:
2 Minute, 24 Second
Have you ever wanted to live in Disneyland? Or at least spend one magical overnight in the park? If so, it's time you met Patrick Begorra – the tiniest resident of Disneyland.
As his name may suggest, Patrick is a little Irishman – a leprechaun in fact – and his legend dates all the way back to 1955, when a series of the classic "Little Golden Books" were released to celebrate the opening of Disneyland. The most popular of these books was "Little Man of Disneyland" written by Jane Werner and illustrated by Dick Kelsey.
As the story goes, Mickey, Donald, and Goofy were planning the creation of Disneyland, when they stumbled across Patrick at his home in the California orange groves. Patrick was none too impressed with the idea of being removed from his peaceful home, but when Mickey and friends shared their magical Disneyland plans with Patrick, he softened a wee bit and agreed to let them create the Happiest Place on Earth – so long as they let him build a tiny home of his own somewhere within the park.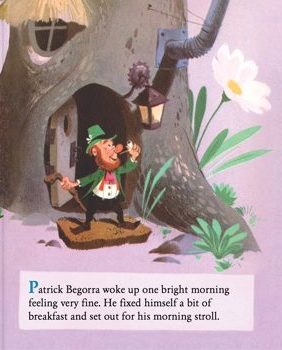 The Little Man of Disneyland built his home in the roots of a tree in Adventureland – somewhere in the vicinity of Jungle Cruise. The years came and went. Patrick lived a quiet life, as leprechauns tend to do. Eventually Patrick was forgotten, and his home disappeared.
As Disneyland prepared to turn 60 magical years old in 2015, this Little Golden Book was re-released. Patrick Begorra found a new popularity – and a new home.
Sharp-eyed Disneyland guests can once again find Patrick's home in Adventureland, but rumor has it he has developed an adventurous side, and has set up his homestead in a tree near our favorite archaeologist Indiana Jones.
Take a close look the next time you are in Adventureland. A wee ways down in the roots by the trunk, you might just see the cozy abode of Mr. Patrick Begorra.
Have you ever read or heard this story? Disney art director, animator, and Imagineer Mike Peraza and his wife Patty enhanced the tale in charming measure as a gift to their grandchildren, adapting the piece to tell the story in a pseudo-animated fashion. Watch and listen here to the tale of the Little Man of Disneyland.
And while you're at it, check out a couple examples of the enhancements Mike made to an already brilliant piece of Disney story art.
Thank you so much Mike and Patty for sharing your work! You can see more of Mike's talents by visiting his website.
If you enjoyed true tale of a twee tiny Disney legend, feel free to reach out with a comment here, or send me a direct message on Instagram at https://www.instagram.com/disneyfactsandfigment or on Facebook at https://www.facebook.com/disneyfactsandfigment.