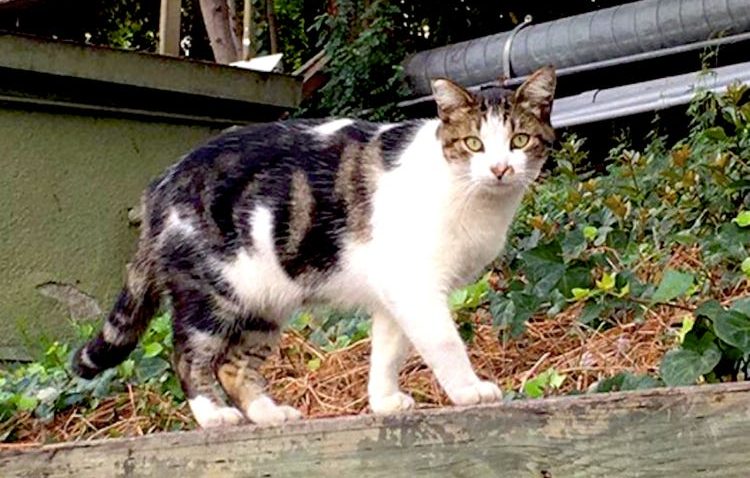 Read Time:
3 Minute, 25 Second
There are many memorable cats in the Disney universe – Figaro, Oliver, Cheshire Cat, Lucifer, the Siamese cats, and many more.
But did you know there are dozens of charming little furballs living at Disneyland? The feral cats of Disneyland are not just the stuff of Disney legend – they are for real. These cool cats prowl the grounds of the Disneyland resort, living a life many people dream about!
Kitty History
According to The Cats of Disneyland – a site dedicated to these "Cats Members" – Walt Disney himself was on hand when the first of these felines were discovered as far back as 1955. While planning for what would eventually become the Sleeping Beauty Castle walkthrough attraction, Walt and company observed scores of feral cats, which had taken up royal residency inside the castle.
The initial course of action was to clean up the cats and adopt them out to Cast Members. However, the ultimate irony at the time included an infestation of rodents, brought on by the natural, rustic environments of the park.
Thankfully, other feral cats (the commoners who hadn't established noble residency in the castle) were observed to be successfully and peacefully living in the park, sustaining themselves on rodent prey. They had found themselves a relatively safe and secure hunting ground, free of larger predators, automobiles, and other typical hazards a stray cat may face.
Disney made a decision to allow the cats to stay – with certain health and safety guidelines in place – to assist with control of the pest population. Procedures were established to keep the cats fed, sheltered, healthy, and disease-free. To help with population control, all feral cats are spayed/neutered. In return, the cats were free to continue the instinctual life they were already living, with a bonus of excellent rodent-control service throughout the Happiest Place on Earth!
Present Day Pussycats
This symbiotic relationship still exists today at Disneyland. Cast Members in select portions of the park are assigned responsibilities for feeding, monitoring, and caring for the cats, giving medical treatment when necessary.
The occasional cat that becomes a little too sociable around people is adopted out to a caring family, but by and large, these cats live solitary lives. They stay clear of people, but sharp-eyed guests may occasionally spot one of these felines roaming the grounds. For the health and safety of the guests and the cats, guests are encouraged to leave the cats alone, and not to try petting or feeding them.
The Cats of Disneyland notes some of the feeding station locations where guests are most likely to spot a cat, including locations near:
Hungry Bear Restaurant in Disneyland
Taste Pilot's Grill at Disney California Adventure
White Water Snacks at the Grand Californian Hotel and Spa
Guests can also spot cats in the Rose Court Garden at the Disneyland Hotel, and in the ditch that runs parallel to the path for the Mickey and Friends parking area transportation tram.
Celebrity Cats
This isn't just a collection of nameless, faceless felines. These cats have their own unique personalities.
Are you curious to see more of these famous felines? You can learn more about Ned, Ignatious, Lucian, Fransisco, and many more of Disneyland's residents by checking out their prolific social media accounts.  They are on Instagram and Twitter.  They have more followers than most humans do! And of course, they have their own website disneylandcats.com.
Disneyland is reopening soon! Next time you go, keep your eye out for these cool cats, and snap a photo if you can. With the park being closed for over a year, they may be a bit shy around crowds at first, but they will surely warm up!
If you enjoyed this post, please feel free to share using one of the buttons below (or you can copy/paste the URL).
---
Find Facts and Figment on social media:
Instagram: Disney Facts and Figment
Facebook: Disney Facts and Figment