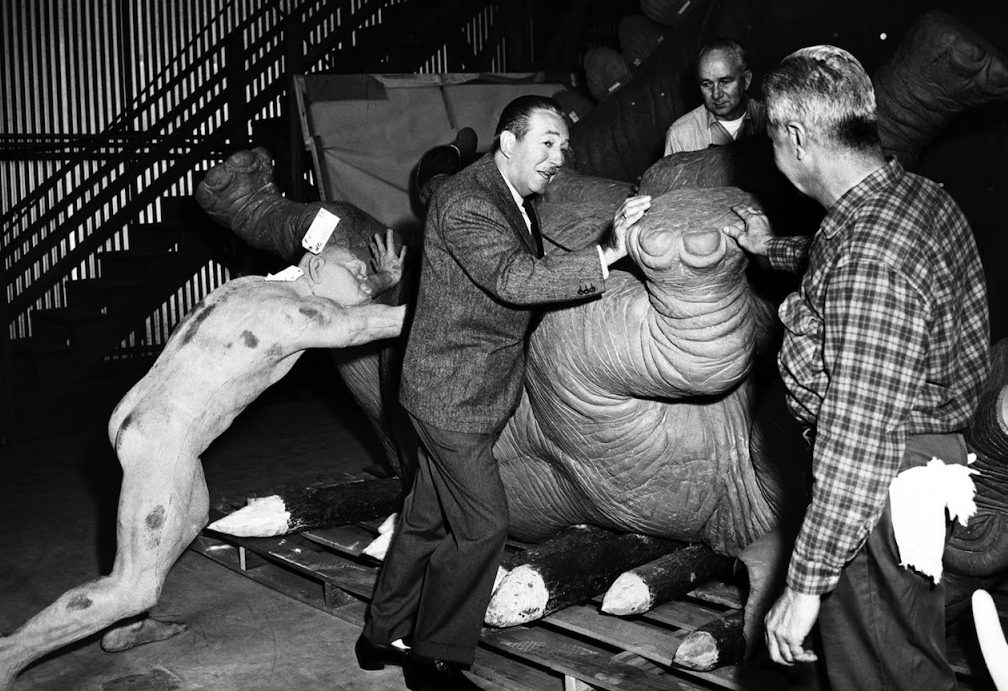 Read Time:
1 Minute, 40 Second
Mammoths have appeared sparingly throughout Disney history, but you can find them if you know where to look. They are prevalent in the animated film Brother Bear. They poke their heads into the Star Wars franchise (sort of) as Banthas on Luke Skywalker's home planet of Tatooine.
In the parks, mammoths have historically enjoyed Epcot, as they roam the early days of human existence in Spaceship Earth. Mammoths used to reside in Universe of Energy, prior to that attraction's extinction.
You can even dine near a wooly mammoth, at T-REX in Disney Springs!
But if you want to see the first Disney mammoth (at least, the first that I know if), you'll have to go back to the 1964 World's Fair, to Ford's Magic Skyway.
In the attraction, one unfortunate mammoth fell victim to a group of caveman hunters.
But did you know he actually survived the encounter?
Less than two months after the Fair ended, this persistent pachyderm appeared as a "Christmas Turkey" at a 1965 Disney Christmas party.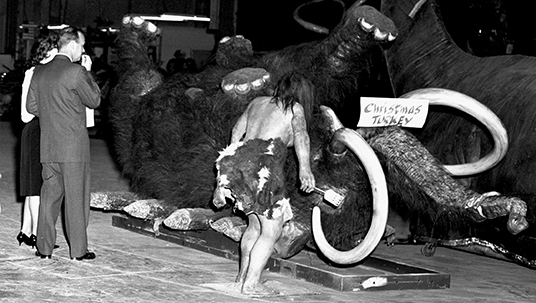 After the party, he eventually settled into his permanent home – minus his fur – in Disneyland's Jungle Cruise, squirting with the other elephants at the back of the bathing pool. Guests can still see him there today, enjoying a refreshing shower.
If you want to learn more about the other former residents of Ford's Magic Skyway, as well as a bit of Disney history with the 1964 World's Fair, check out my related blog post "Whatever Happened to Ford's Magic Skyway?"
And if you like this trivia tidbit, please consider sharing it with a friend using one of the share buttons below (or be "prehistoric" and copy/paste the URL)!
Follow Facts and Figment on social media:
We are on Instagram at https://www.instagram.com/disneyfactsandfigment and Facebook at https://www.facebook.com/disneyfactsandfigment.