Read Time:
1 Minute, 30 Second
Since Disneyland opened in 1955, most every U.S. President – and many foreign leaders – have visited Disneyland, or one of the other Disney parks, around the world. For this trivia question, can you tell me who was the first U.S. president to appear in a Disney park?
A couple hints:
It is not Abraham Lincoln.
This president was not president when he made his appearance.
And the answer is:
Andrew Jackson!
Andrew Jackson was our nation's seventh president, and he died in 1845 – over a century before Walt opened Disneyland. But that didn't stop Old Hickory from being the first U.S president to appear in the park. A mannequin version of Major General Andrew Jackson (before he was a U.S. president) conducted operations at the Fort Wilderness outpost in Frontierland, beginning on opening day – July 17, 1955 – until Fort Wilderness was closed to the public in 2003.
If you are wondering who was the first living U.S. president to visit a Disney park? That would be Ronald Reagan. Prior to being president, actor (and friend of Walt Disney) Ronald Reagan participated in television coverage for Disneyland's opening day.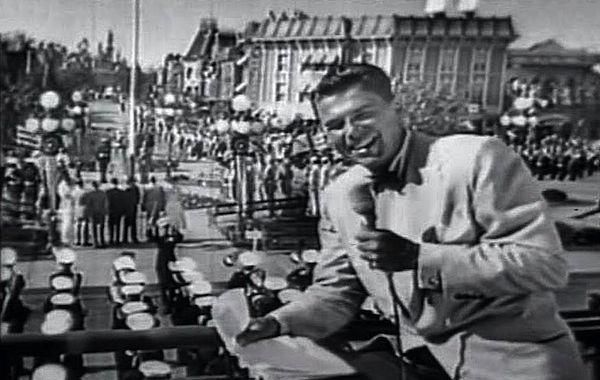 So there you go – an instant Disney connection between two U.S. presidents who served our nation almost 150 years apart!
This inspiration for this post came from Beyond the Wisdom of Walt by Jeff Barnes, 2017.
Feel free to reach out with a comment here, or send a direct message on Instagram at https://www.instagram.com/disneyfactsandfigment or on Facebook at https://www.facebook.com/disneyfactsandfigment.