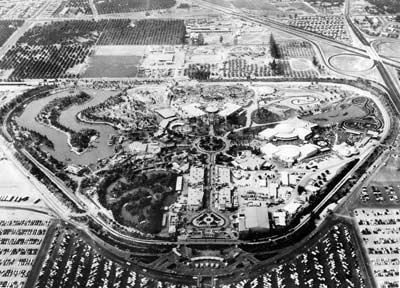 Read Time:
1 Minute, 3 Second
Disneyland opened on July 17, 1955, and when it did there were close to three dozen attractions open and operating. Many, many more attractions have been added over the years, and some of the original attractions have been closed and re-imagined as other guest experiences. Of those original opening day attractions, which attraction was the very first to operate?
And the answer is:
Disneyland Railroad
This was a bit of a trick question. The Disneyland Railroad was actually operating a month before Disneyland opened. Walt Disney himself took a few turns conducting the railroad, and on the very first trip around the park, well before construction of the park was complete, Walt invited Michael Broggie – son of Disney legend and fellow railroad enthusiast Roger Broggie – to join him on the ride as the fireman.
Have you ridden the Disneyland Railroad? It circles the park atop the famous "Berm" and even travels through a couple train tunnels (which contain entertaining surprises) along the way.
Credits – Connecting With Walt Podcast, Episode 071, September 27, 2018
Feel free to comment here, or message us on our social media pages at facebook and instagram.