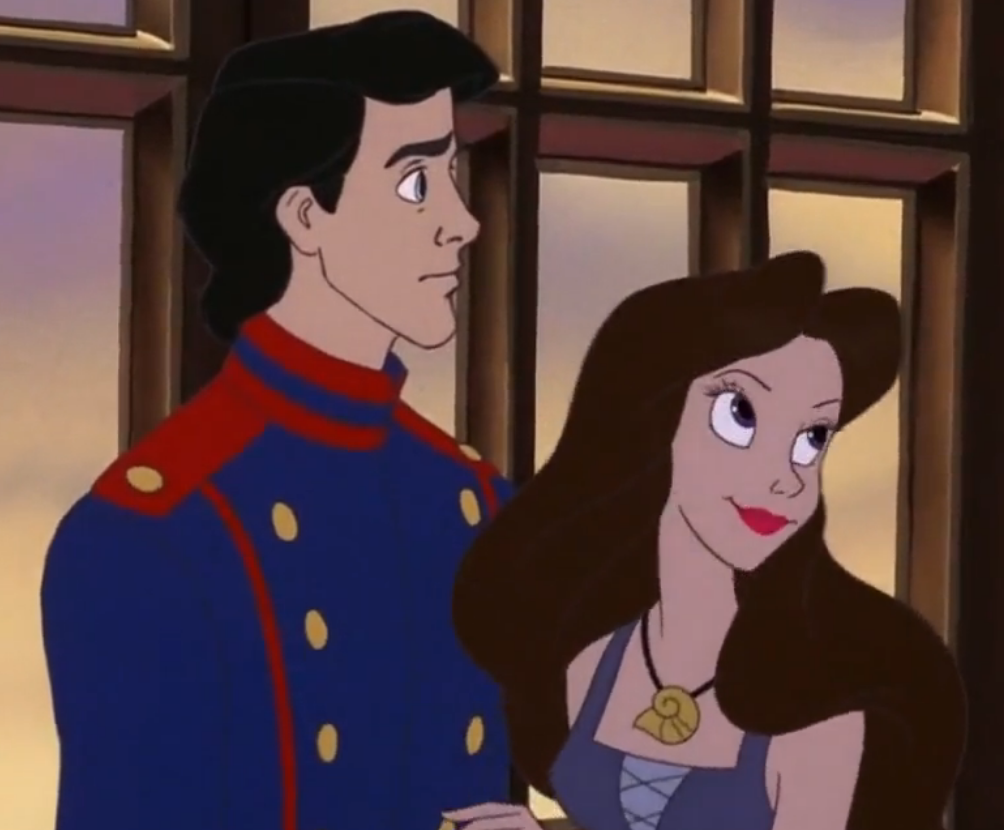 When Ursula temporarily possesses Ariel's beautiful voice, she transforms herself into a darkly striking young woman, and begins her quest on land to trick Prince Eric into falling in love with her – at least long enough for her trade with Ariel to become permanent. While she is human, she goes by the name Vanessa – a name derived from the Latin word "Vanitas", meaning vanity. Looking at how Vanessa dresses and acts toward Eric, vanity is a perfect word to describe her!
Fun fact: While Ursula the sea witch was voiced by Pat Carroll, Ursula as Vanessa was voiced by Jodi Benson – the voice of Ariel!
Are you an Ursula fan? Let us know with a comment below!