Read Time:
2 Minute, 25 Second
The holidays this season will be celebrated by a population of over 7.5 billion people.  This not-so-small world is full of life, full of ideas, full of personality, and full of imagination. Walt Disney believed in a world full of peace and love (like my favorite music group – The Beatles).   Walt – along with so many brilliant dreamers and artists he surrounded himself with – created worlds brimming with imagination, personality, idealism, reality, and love. Walt's creations have reached so many people around the world, and I am no exception.
Here are just a few of my favorite Disney things:
My favorite Disney character – Pluto.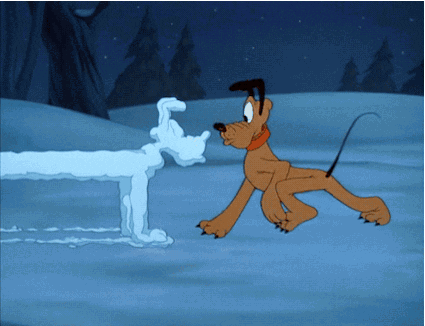 He's steadfastly loyal to Mickey, and will go to all ends to please him.  He doesn't always succeed, but he never fails to give his best effort. Aside from my love of Disney, I also have a huge love and compassion for all four-legged puppy pals. I grew up with a dog, and have had a dog for most of my life. Our family member Bailey is a beautiful black and white Springer Spaniel. His energy, playfulness, and personality never fail to amuse us. He plays hard and he cuddles close. Bonus – he shares a birthday with Mickey!
My favorite Disney movie – it's a toss up between Peter Pan and The Nightmare Before Christmas.
© Disney

© Disney
The boyish spirit that lives within Peter Pan has always resonated loudly with me. You are only as old as you feel!  And Jack Skellington longs for life outside his bounds, and wants to celebrate a culture beyond that which is familiar to him. The Nightmare Before Christmas is a double holiday favorite for our family.
My favorite Disney park – Magic Kingdom (especially at Christmastime).
Give me Adventureland and Frontierland in the morning (it's never too early for a Dole Whip), The Dapper Dans on Main Street in the afternoon, and a ride through Tomorrowland on the Peoplemover at night, and that's a perfect day for me. Disclaimer here – I have never been to any Disney parks, other than those at Walt Disney World, but I'm hoping to change that very soon!
My favorite Walt Disney quote…
This quote sums up Walt Disney's personality perfectly – Walt's laughter and smile still resonate to this day.  Walt was fully engaged in imagining his City of the Future right up until he died. And Walt's dreams continue to live on in all of us. Walt Disney said so many amazing and inspirational things – I will list more of my favorite Walt Disney quotes in future posts.
What are a few of your favorite Disney things? Please offer comments here, or feel free to drop a note on facebook or instagram (see icons on sidebar).
May your holidays be filled with love, joy, family, friends, and a few of your favorite things.