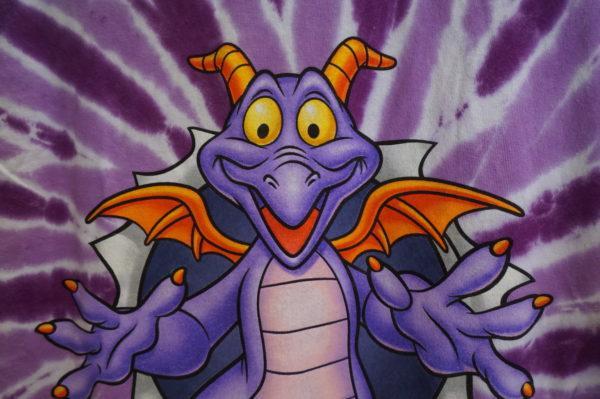 Read Time:
1 Minute, 0 Second
Figment – the colorful little dragon enjoyed by millions – has been a part of any EPCOT visitor's experience almost since the park opened as EPCOT Center in October 1982. He began starring in his own dark ride – Journey Into Imagination – in March 1983, and has delighted Epcot guests ever since.
The pink and purple dragon is more popular than ever with Disney Parks fans. Don't believe us? Just try to get your hands on a Figment Popcorn Bucket at this year's Epcot International Festival of the Arts.
As Figment's popularity continues to surge, take a look at ten things you may not know about Epcot's famous dragon. Let's celebrate the pink and purple dragon in this article I recently wrote for Laughing Place.
If you enjoy the full Laughing Place article, please feel free to share it with friends using one of the social share buttons below, or by copying/pasting the URL from the Laughing Place post.
Also, please reach out with a comment, either here or on social media.
Instagram: Disney Facts and Figment
Facebook: Disney Facts and Figment