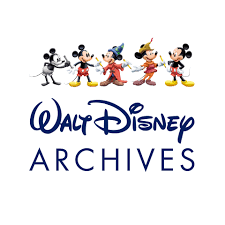 Read Time:
1 Minute, 20 Second
If you enjoyed the recent Disney+ documentary series The Imagineering Story, Prop Culture, and Behind the Attraction, you'll be thrilled to learn that Disney is releasing a new film to Disney+. As reported by Disney D23, Adventure Thru the Walt Disney Archives will take guests on a virtual tour of the famed Walt Disney Archives collection.
Get out the tissues, because you'll see a half century of magical history with items like Mary Poppins' carousel horse, the Haunted Mansion Hitchhiking Ghosts, and even the Sherman Brothers' legendary piano ("Play it, boys"). You might even catch a glimpse of the original concept illustration of Disneyland, as composed by Disney Legend Herb Ryman under the direction of Walt Disney himself.
The film, which was previously shown only once, to D23 members, was directed by John Gleim, and hosted by longtime Disney collaborator Don Hahn (who directed the epic Disney documentary Waking Sleeping Beauty). The film takes viewers through 50 years of Disney archive history, starting with the earliest days when the Archives were founded by Disney Legend Dave Smith. The film features interviews with many notable Disney names, including Disney Executive Chairman Bob Iger, Marvel Studios' Kevin Feige, Pixar's Pete Docter, film historian Leonard Maltin, and Star Wars icon Mark Hamill.
This film will be a must-see for me. How about you?
If you enjoyed this post, please feel free to share using one of the buttons below (or you can copy/paste the URL).
Find us on social!
Instagram: Disney Facts and Figment
Facebook: Disney Facts and Figment