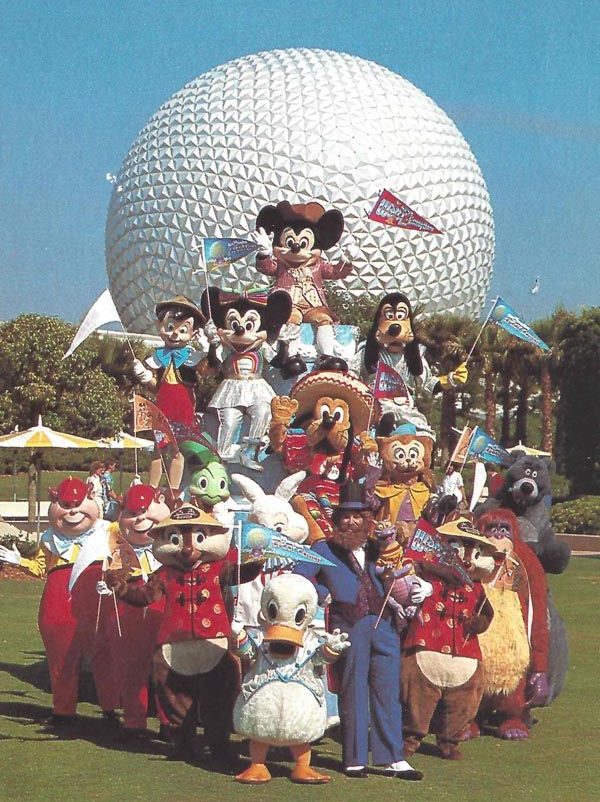 When EPCOT Center (Epcot) first opened in 1982, Disney executives made the decision to exclude Mickey and friends from the park, feeling the park should have it's own identity separate from the mouse. Executives also felt they wouldn't mix well with the more adult oriented nature of the park.
Mickey did eventually find his way to Epcot, in 1985. Seeing Epcot's attendance slipping, newly installed CEO Michael Eisner decided it was time for the "No Mickey" rule to change. Mickey made his first appearance in Epcot when he accompanied Eisner on a talk on April 15, 1985.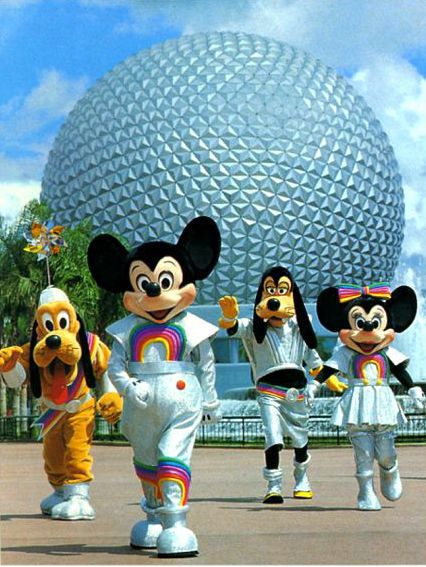 Mickey appeared very publically just a month and a half later with President Ronald Reagan, who celebrated his second term inauguration on May 27, 1985, with a parade of high school bands around the World Showcase at EPCOT Center. (President Reagan's original inaugural celebration in Washington D.C. had been shortened due to very bad weather).
Mickey started meeting guests regularly at Epcot in June 1985.