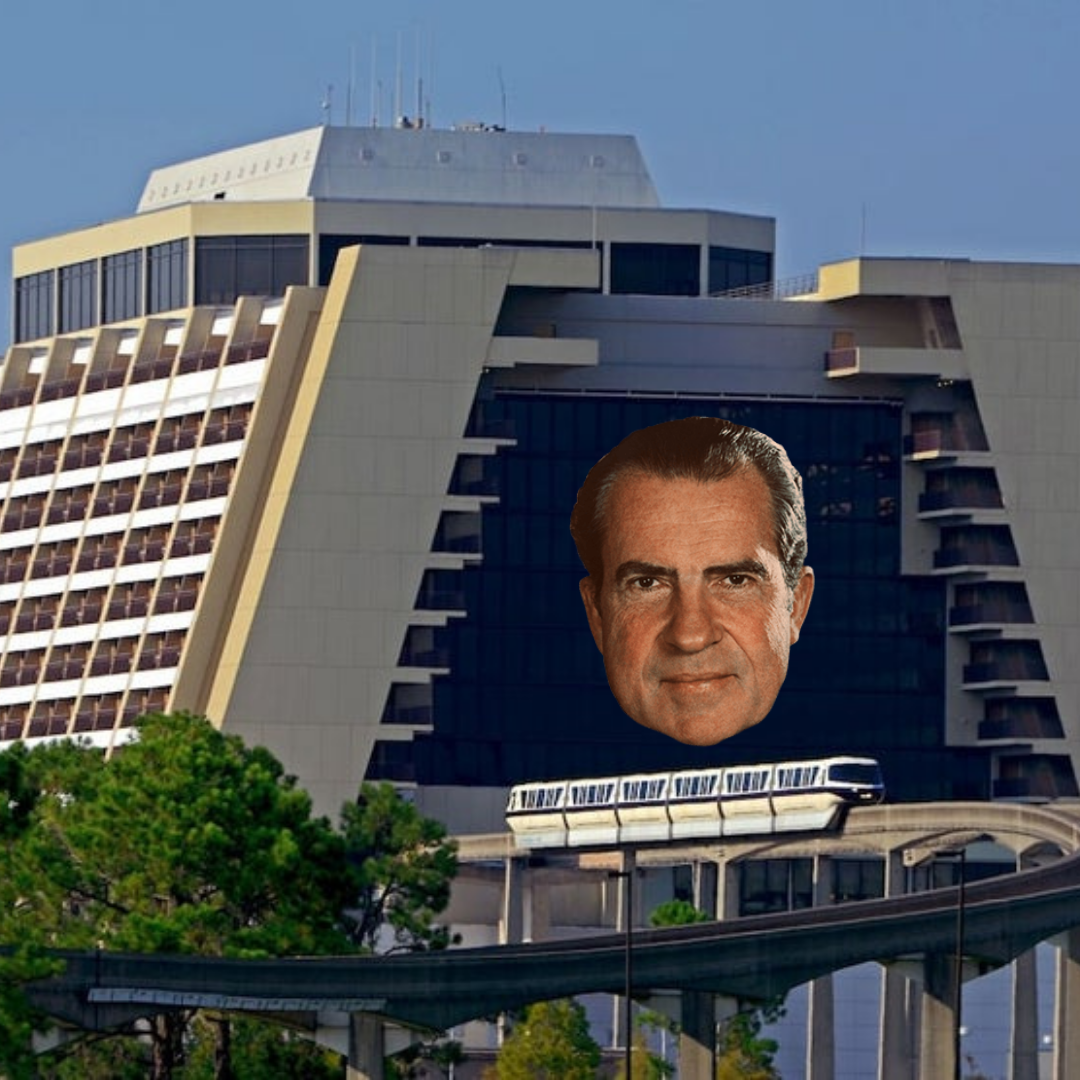 Read Time:
1 Minute, 15 Second
Former U.S. President Richard Nixon was no stranger to controversy while in the White House.
On November 17, 1973, during the height of the Watergate scandal, President Nixon spoke before the Associated Press Managing Editors annual conference, which was being held at Walt Disney World's Contemporary Resort.
During the Q&A portion of his speech, what famous words did Nixon say?
Answer: I am not a crook!
Nixon had been questioned about his role in the Watergate burglary scandal and efforts to cover up the fact that members of his re-election committee had funded the break-in.
Here's his complete quote:
"I made my mistakes, but in all of my years of public life, I have never profited, never profited from public service — I earned every cent. And in all of my years of public life, I have never obstructed justice. And I think, too, that I could say that in my years of public life, that I welcome this kind of examination, because people have got to know whether or not their president is a crook. Well, I am not a crook. I have earned everything I have got."
Facing impeachment and likely removal from office, Nixon resigned his position as president nearly nine months later, on August 8, 1974.
Sources:
Today is the anniversary of Nixon's 'I am not a crook' speech at Disney World – Orlando Weekly – 11/17/2017
Nixon Insists That He Is Not a Crook – History.com – 11/28/2019