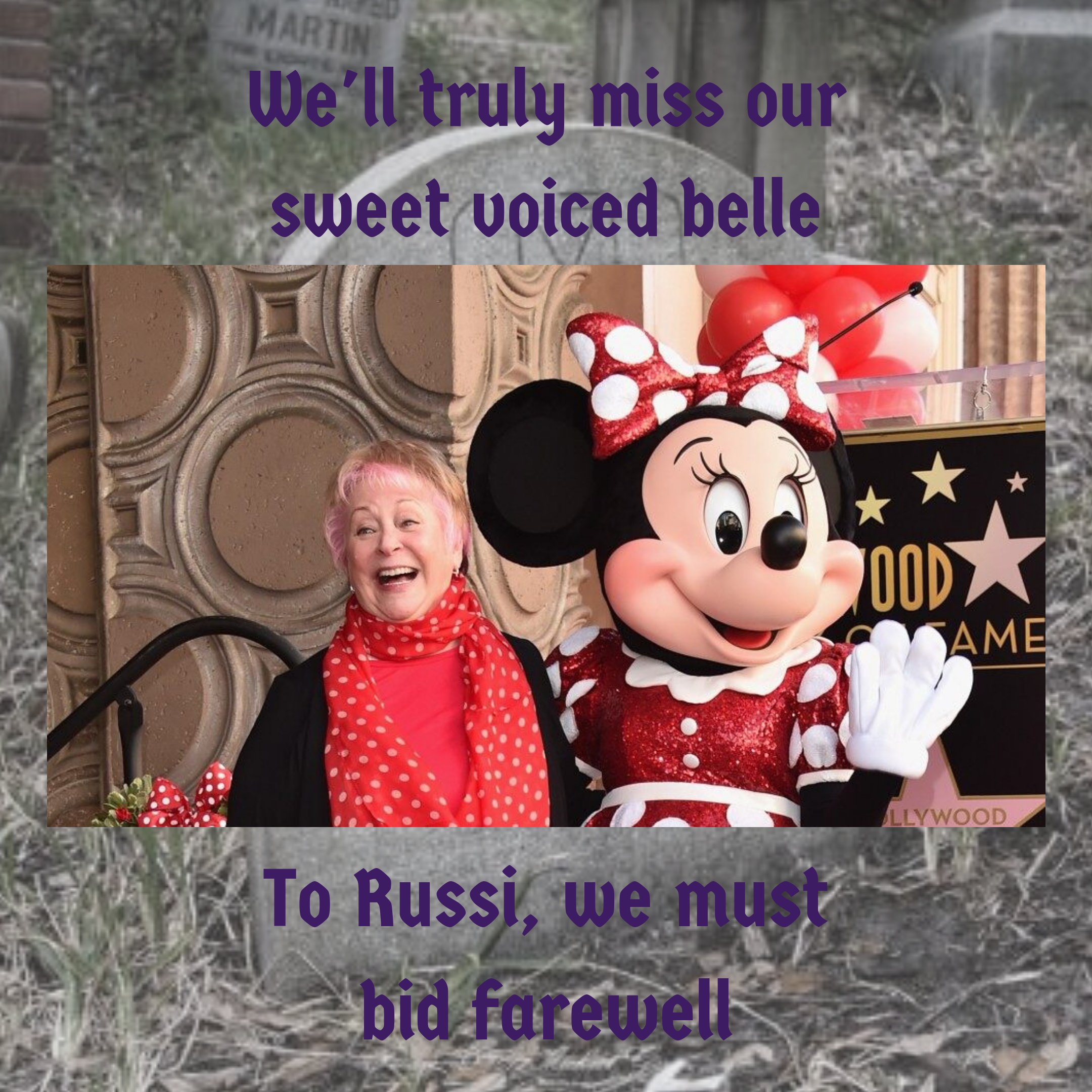 Russi Taylor – longtime voice of Minnie Mouse – died on July 26, 2019 at age 75.
Taylor provided Minnie's voice on hundreds of productions since the mid-1980s, a span of over 30 years.
Taylor's large collection of voice work earned her Disney Legend status. Taylor also played other Disney voice roles, including Nurse Mouse from the 1990 animated tale The Rescuers Down Under; Donald Duck's nephews Huey, Dewey and Louie; and characters on Disney television shows like Kim Possible and Buzz Lightyear of Star Command.
As if being Minnie's voice for over 30 years wasn't cute enough, Taylor met and married Wayne Allwine – long time voice of Mickey Mouse – while working for Disney. Allwine died in 2009.
Thank you for the sweet memories Russi, and rest in peace.